hydrafacial
Bridal Skin Featuring Kira Casey's Journey
24.03.2021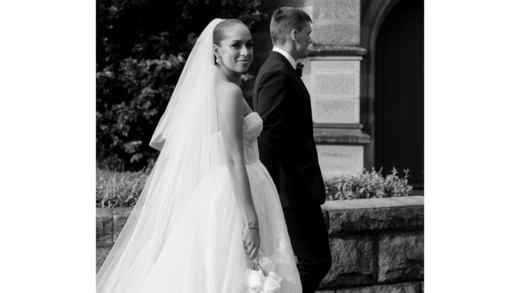 Kira had been attending The Clinic for over 10 years, following closely in her mother's footsteps. Having treated Kira for such a long period of time Kaye Scott The Clinics Co Director was thrilled to get Kira started on a customised bridal treatment regime.

Check our Kiras Journey in the video below:




KIRAS TREATMENT PLAN:

Kira started her bridal skincare regime 3 months out from her wedding day, this regime consisted of both in house Clinic treatments and at home products which were to be used in the leadup to the big day.

In House Clinic Treatments:

HYDRAFACIALS

FIND OUT MORE HERE

BLUEBERRY PEELS

FIND OUT MORE HERE

ULTRAFORMER

FIND OUT MORE HERE
At Home Products:
Pure Everyday Cleanser 177ml
A gentle, antioxidant-rich daily cleanser, Societe Pure Everyday Cleanser maintains the skin's natural moisture levels while removing skin impurities, dirt and oil.
Pure Everyday Cleanser 177ml
$79.00
Shop now
The Cleansing Pad
Nourish and cleanse in one easy wipe with The Cleansing Pad by Scott & Sullivan. These micellar-soaked pads gently but effectively cleanse the skin of makeup and impurities.
Affirm 30ml
Supercharged with over ten unique Antioxidants, Cosmedix Affirm is an Antioxidant firming serum that reduces visible signs of damage to your skin from sun exposure and environmental damage. The all-natural ingredients have each been clinically corrected to their most natural and active...
Ultra Light Hydration 50g
Formerly known as Aspect Dr Oil Free Moisturiser, the newly named Ultra Light Hydration is the same non-comedogenic formula that provides long lasting hydration throughout the day for combination and oily skins. It is important to moisturise even if you have oily...
Ultra Light Hydration 50g
$89.00
Shop now
FREQUENTLY ASKED QUESTIONS
WHEN SHOULD YOU START YOUR BRIDAL SKIN ROUTINE?
No matter how much time until your big day, from one year until two weeks out, we can tailor a treatment plan to help you achieve that luminous wedding glow. Our recommendation for the perfect skin timeline is 6 months. This allows for a series of treatments to maximise results.
WHAT IS THE MOST POPULAR TREATMENT FOR BRIDES?
Everyone's skin is different so it's really important to have a plan established before we start you on your skincare journey. Our registered nurses will make specific recommendations at your initial consultation in line with your timeline and budget.
Our most popular treatment for brides is our signature Blueberry Antioxidant Peel by Cosmedix. The Blueberry Peel is jam-packed with antioxidants giving you brighter skins with an instant glow. It also contains a light lactic acid which exfoliates and helps soften the skin. This is one of the go-to bridal treatments as creates a fresh and clean complexion with no downtime.
To find out more about a Bridal Skin Treatment Plan customised to you, call us on 02 9386 1533 or request a consultation.