anti-ageing
Lisa Wipfli on Life, Skincare & Thermage
30.06.2021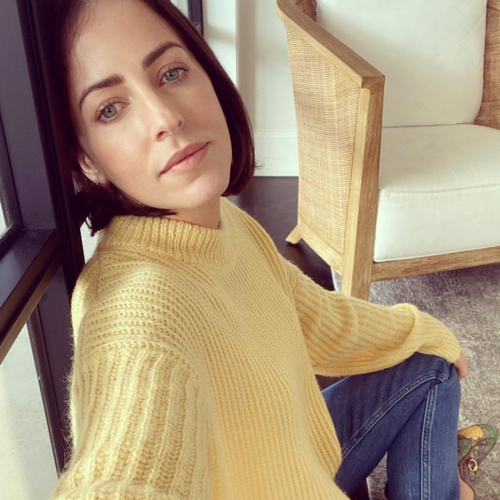 We sat down with Lisa Wipfli, mother of three, co-owner of Nourishing Bubs and ambassador of Ronald McDonald House Charities to talk about one of her favourite skin tightening treatments Thermage FLX as well as life and her skincare routine.

Lisa, you are a busy mum of 3, tell us why you started Nourishing Bubs?
I can't take the credit for starting the business, that's the brains and genius of Olivia Bates, who is a Paediatric Dietitian.

I joined Nourishing Bubs when I had Ted who was 2 years old and Jack was 10 months old. Liv was Nannying for me at the time and had told me about this business she was about to launch. I loved the idea so much that I asked her if she would like a business partner. As a mum of two children very close in age, I knew this was a brilliant concept. So simple, and yet so helpful for parents.

I personally found the 'starting solids' stage very overwhelming and I've come to realise from talking to other mums, that I'm not alone. Nourishing Bubs takes the stress and anxiety out of the process.

Tips for juggling parenthood as well as maintaining a healthy skin care routine and lifestyle?
Parenthood is a wild ride and there is very little time for a complicated beauty routine. I'm a big believer that you're a better parent if you are happy within yourself and what you see in the mirror so I still make sure I look after my skin and myself. My tip with skincare is to keep it simple and once you find what works for your skin, stick to it. Skincare is about using great products and having a consistent routine but also about nourishing from within. I use collagen powder, I drink green tea, try and eat healthy most of the time and drink lots of water.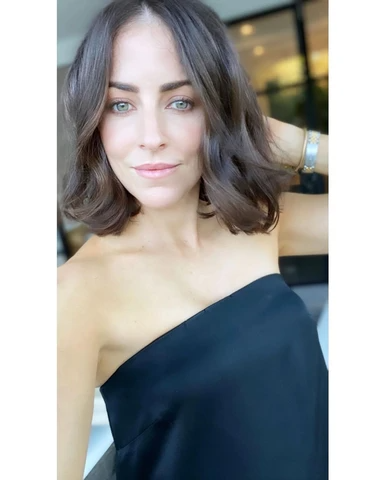 You recently had a skin tightening treatment with us at The Clinic, Thermage FLX. How would you describe Thermage to someone who has never had it before?
Thermage is like a non-surgical facelift. It's like doing Pilates for your face!

After Thermage I notice my skin feels firmer and plumper, and I notice contouring in the areas that annoy me especially around my jawline. It has a very natural look.

Watch Why Lisa Loves Thermage FLX:



You are an Ambassador for Ronald McDonald House, please explain how you got involved in that and why?
I was introduced to the house through a friend and once I went and visited the house, it struck a chord with me. As a parent, your biggest fear is to have a terribly ill child, and Ronald McDonald House is there for these parents through the hardest times of these families lives.
Shop Lisa's Must-Haves Skin Products
The Moisturiser 50g
Developed by The Clinic's co-directors Kaye Scott and Lisa Sullivan-Smith after 15 years of treating a range of skin conditions, this luxurious cult product is a rich, hydrating, fast-absorbing moisturiser for all skin types (except the really oily).
Liquid Foundation
A liquid mineral foundation that evens out skin tone with a light to medium, buildable coverage. Formulated with hydrators and antioxidants, it protects and smoothes the skin to produce a radiant finish.
Hydrating Mask 118ml
The ultimate rehab for dry, stressed skin. Aspect Hydrating Mask is a luxurious mask that contains a blend of hydrating ingredients and Antioxidants to help combat the visible signs of ageing.