anti-ageing
How Skin Changes in Your 30s & What You Can Do About It
10.09.2021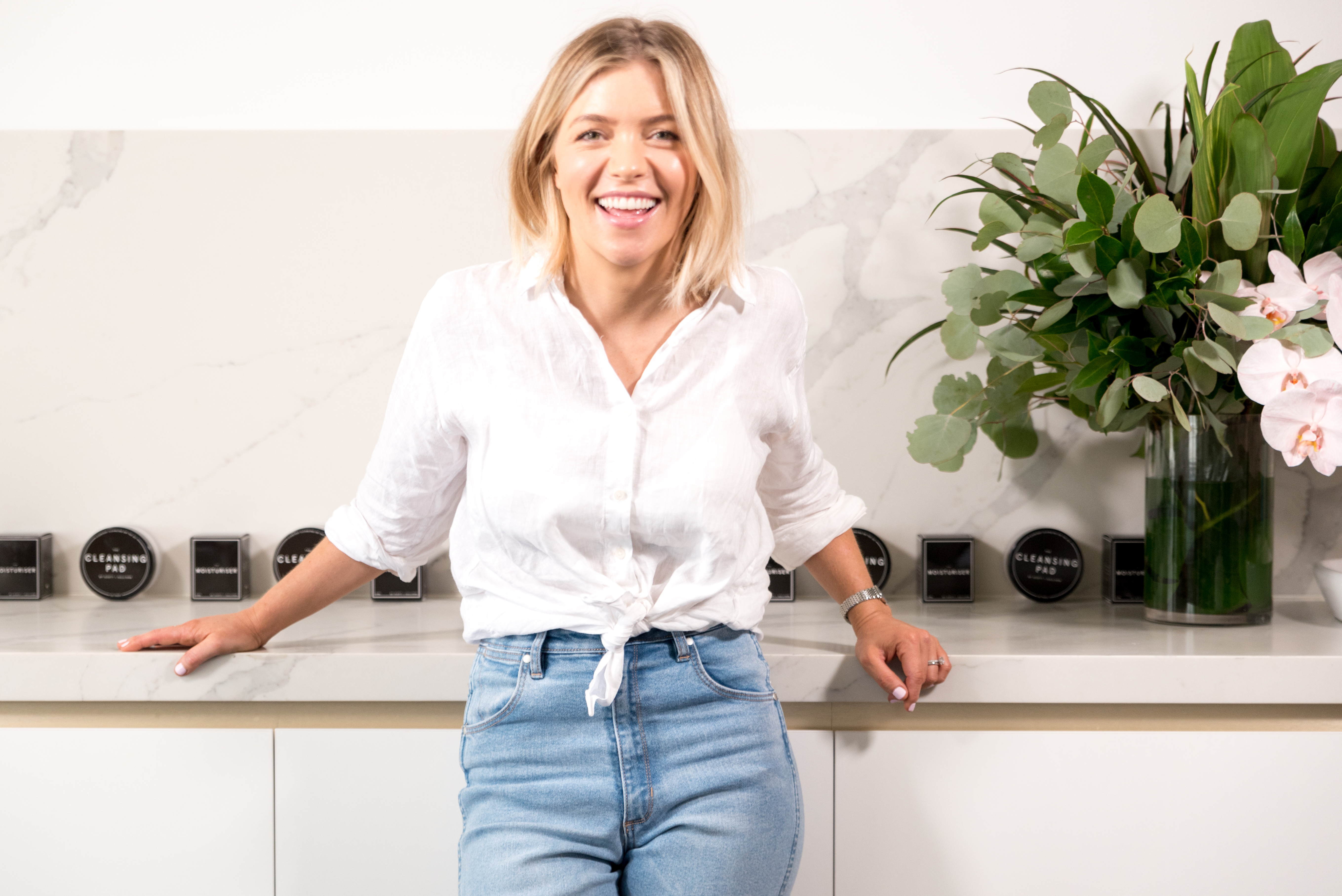 Physiologically, around 30 years old is when the ageing process starts and clients start to notice a range of changes in their skin. Skin cell production slows, fine lines start to appear, pigmentation seems to erupt overnight and hormonal changes wreak havoc. Lets face it, by the 30s your skin has already been exposed to the elements for three decades, it's bound to show some wear and tear! Rest assured, the changes are natural, there is a lot you can do about them and it is certainly not all downhill from here.
Kasi, 34 has been coming to The Clinic for four years and we asked her to share some details about her skin, how it's changed and the products and treatments she swears by.
"I can hand on heart say my skin looks better at 34 than it did when I was 30!";
Signs of Ageing in Your 30s: Skin Cell Production Slows
As we age, the rate of skin cell production slows, meaning we are producing new cells less often. Old skin cells live on the surface for longer, the epidermal layer builds up, making skin appear dull. A lot of our clients say they can't put their finger on it, their makeup isn't sitting right anymore and their skin is just feeling 'blah'.
What You Can Do About It
Treating the epidermal layer and the overall quality and texture of the skin is the first line of defence against ageing. We do this with a course of Chemical Peels, the most popular being the Blueberry Antioxidant Peel $150. The Blueberry Peel exfoliates using Lactic Acid, an AHA that also conditions the skin, giving it that smooth, soft texture. Added Blueberry Antioxidants help to brighten skin tone for more radiance.
Retinol or Vitamin A is an ingredient that increases cellular production, meaning the skin cells turn over more quickly. You will hear a lot about this ingredient as it is considered the powerhouse for anti-ageing. As its name suggests, our Timeless Retinol Peel $250 is jam packed with Retinol and Lactic Acid to combat the signs of ageing.
In their 30s, clients also notice their existing products don't really work on their skin anymore. This is when Cosmeceutical products become important.
"Its really hard to work out what you should be using when you buy over the counter products.... it just wasn't working for my skin. Especially as my skin started ageing, I needed someone to tell me exactly what was right for me."
Cosmeceutical products are those containing active ingredients in higher concentrations than over the counter cosmetics. Active ingredients penetrate more deeply in the skin and are clinically proven to produce results. A lot clients are surprised to learn that they often save money on a Cosmeceutical regime compared to the big brand names they were previously buying!
If you want expert advice in choosing the products that are right for your skin, book a Video Consult with our registered nurses. In 30 minutes they will asses your skin and provide product recommendations unique for you.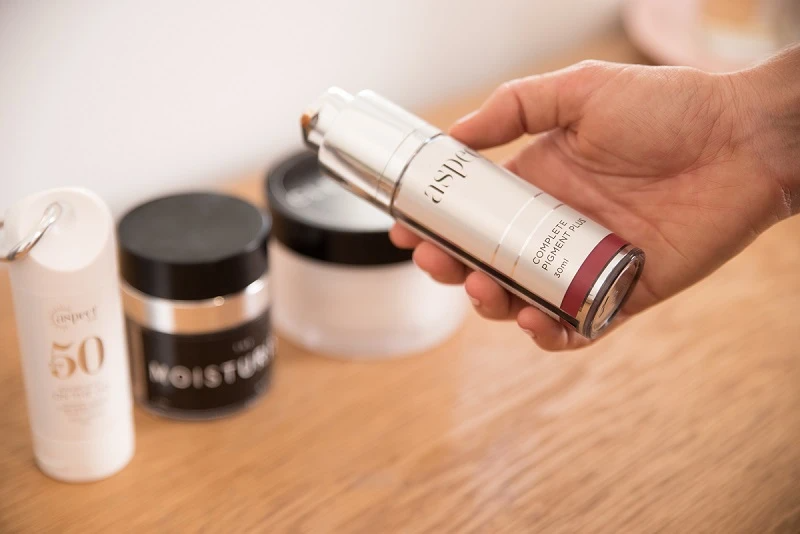 30s Product Regime ($411.50 for a 3 month supply)
Benefit Clean 150ml
Encouraging fresh, clean complexions, Cosmedix Benefit Clean is the key to a simple and effective skin care regime. The deep cleansing formula gently removes impurities, makeup and pollutants, whilst providing calming and nourishing properties. 
Complete Pigment Plus Serum 30ml
Aspect Dr Complete Pigment Plus Serum is a new and improved formula that is brand new to the Aspect Dr range. This powerful formula combines Tranexamic Acid and Tyrostat-11 unveiling a more even, radiant-looking complexion.
Complete Pigment Plus Serum 30ml
$159.50
Shop now
The Moisturiser 50g
Developed by The Clinic's co-directors Kaye Scott and Lisa Sullivan-Smith after 15 years of treating a range of skin conditions, this luxurious cult product is a rich, hydrating, fast-absorbing moisturiser for all skin types (except the really oily).
The Cleansing Pad
Nourish and cleanse in one easy wipe with The Cleansing Pad by Scott & Sullivan. These micellar-soaked pads gently but effectively cleanse the skin of makeup and impurities.
Signs of Ageing in Your 30s: Fine Lines
In the 30s, proteins such as collagen and elastin are produced less and breakdown faster. On the outside this is seen as a loss of firmness in the skin, with the beginning of wrinkles on the forehead or around the eyes. This can be treated with Anti-Wrinkle Injections to directly soften fine lines or with skin tightening modalities such as Ultraformer (Ultrasound Therapy) which work to firm the skin from the inside out.
The Best Skin Treatments for Fine Lines & Wrinkles
Some of the most common concerns we treat for clients in their 30s is the glabella (frown lines) and crows feet. These are the wrinkles that tend to bother clients the most as they just don't disappear like they used to! Anti-Wrinkle Injections directly target wrinkles for an (almost) instant result, creating a smoother, more youthful look. At The Clinic, we have over 20 years experience and only employ doctors and nurses to ensure a safe treatment and natural result.
Ultraformer (also known as Ultherapy or HIFU High Intensity Focused Ultrasound) promotes collagen production and renewal in the deep layers of the skin to resolve the appearance of wrinkles, sagginess and pigmentation. We perform three different levels of Ultraformer, the most common for clients in their 30s being the 'Hollywood Lift' targeting the eyes and nasolabial folds with added rejuvenation benefits.
"I got married last year and I wanted to make sure my skin looked nice and firm. I was treated with Ultraformer which was really great for the elasticity and collagen."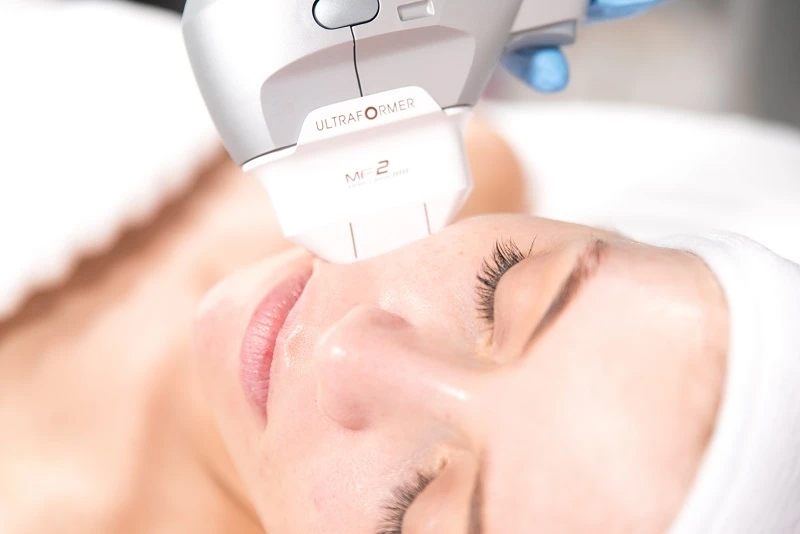 Signs of Ageing in Your 30s: Pigmentation
After three decades of sun exposure, sun damage will start to appear. This is due to an overproduction of pigment cells being stimulated. Combined with a reduced rate of skin cell production, pigmentation becomes difficult to shift in the 30s. Hormonal pigmentation (known as melasma) may also become apparent, we cover that in the next section.
"I spent a lot of time in the sun when I was little and had started to notice some pigmentation, fine lines and sun damage."
Treating Pigmentation
Pigmentation can be complicated and there is not one simple solution to combat it. Introducing Pigment Inhibitors into your regime is beneficial, as they inhibit Tyrosinase, an enzyme responsible for melanin production. This combined with rejuvenation treatments such as Ultraformer or IPL 'Intense Pulsed Light' and again, Chemical Peels to keep the epidermal layer healthy and turning over.
We recommend the Aspect Dr Complete Pigment Plus Serum $159.50, an advanced formula of Tranexamic Acid and Tyrostat-11 to help brighten and prevent all forms of pigmentation.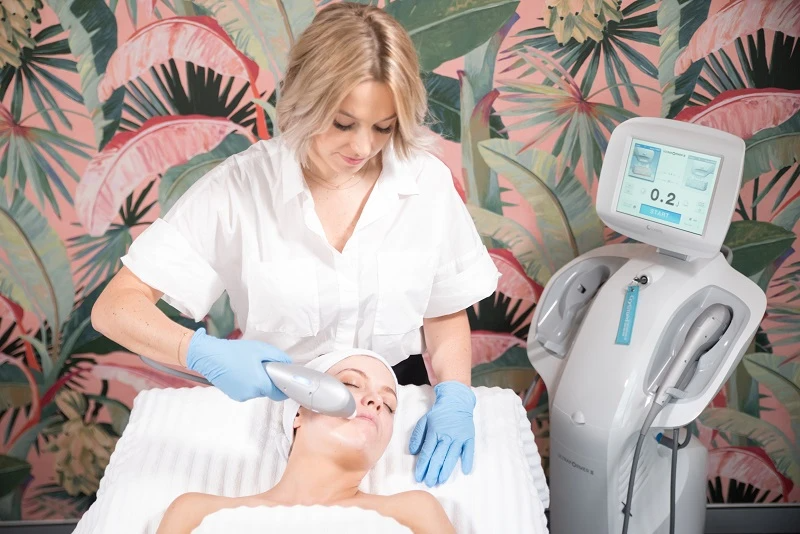 Ageing and Hormonal Changes
Unfortunately for some, problem skin flare ups continue into adulthood. The 30s can be a time of many hormonal changes be it from stress, starting or stopping the contraceptive pill, during pregnancy or breastfeeding. Hormonal changes often cause pigmentation or adult acne which understandably, can really affect self esteem.
Treating Hormonal Skin
Frustratingly, hormones cannot be avoided and so treatment plans need to be well considered to avoid further sensitivity or flare ups. Incorporating power ingredients such as Retinol or Salicylic Acid is beneficial to treat acne, however neither of these should be used during pregnancy or breastfeeding.
Retinol or Vitamin A helps to regulate oil production whilst Salicylic Acid is a BHA that cleanses deep within the pores, also mattifying the skin. Both of these are found in our Detox Problem Skin Peel $250, an advanced Level 3 Face Peel that clears out deep congestion.
During pregnancy and breastfeeding, safety of baby becomes number one priority. We offer several pregnancy and breastfeeding safe options to create cleaner, clearer, brighter skin. Learn more about skin care during pregnancy and breastfeeding.
No matter your age or your concern, our registered nurses are skin specialists and will work with you to devise a product and treatment plan that suits your skin. To find out more, call us on 02 9386 1533 or email info@theclinic.net.au.