Face & Body Oils- the secret to achieving healthy radiant skin
29.07.2021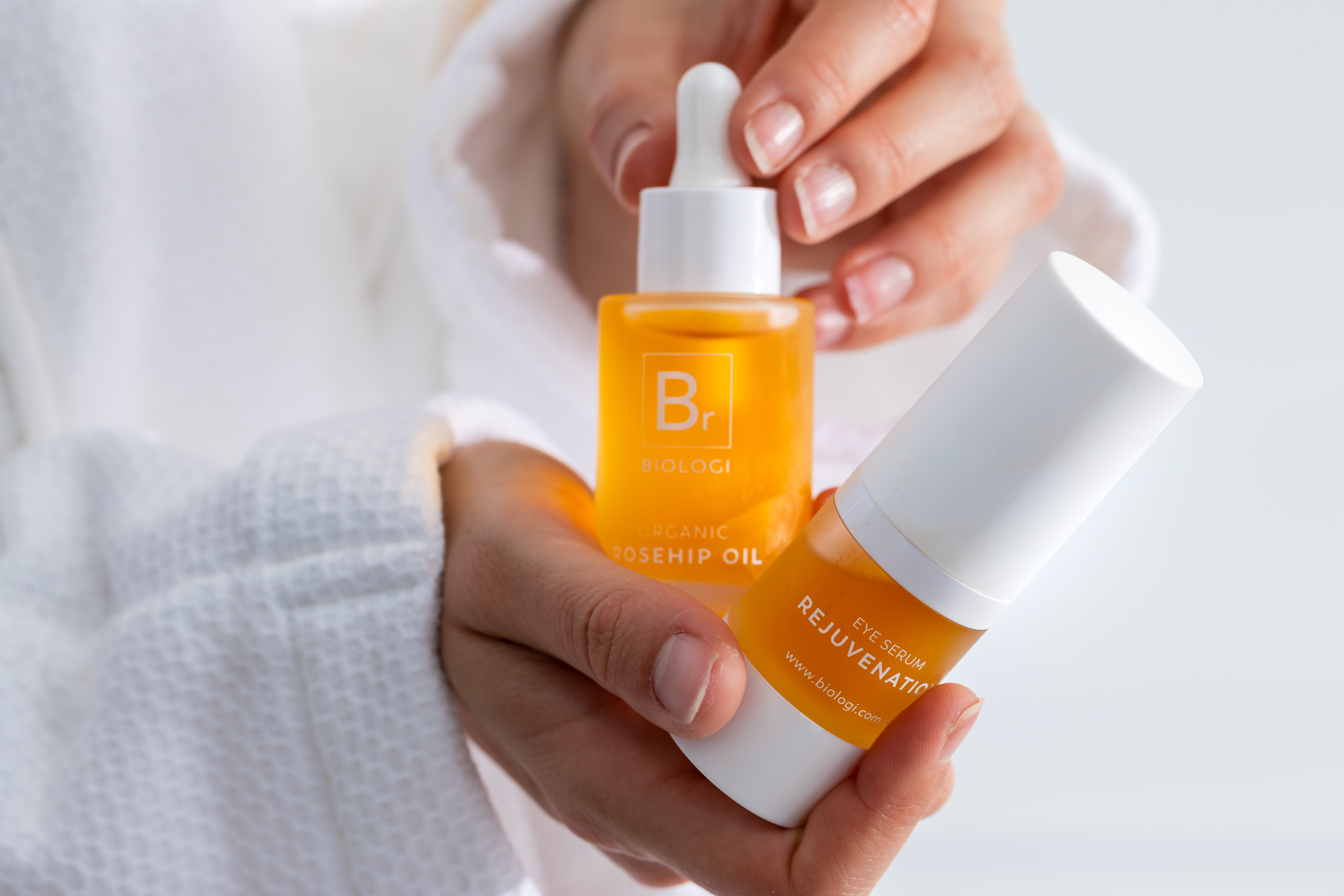 With the cold weather and our heaters drying out our skin winter is the perfect time to be introducing an oil based product into your routine. Read on below to find out just why face & body oils are the secret to achieving healthy & radiant skin.
WHAT ARE FACE OILS?
Face oils are packed full of skin loving ingredients, they work to deeply hydrate, enhance skins radiance and nourish dry irritated skin. Face oils provide skin with powerful antioxidants and nourishing vitamins and offer a host of benefits to the skin including:
-Delivery of essential nutrients
-Decreasing of inflammation and irritation
-Hydrate and prevent water loss
-improve the efficacy of other skincare products
Due to their lipophilic nature (meaning they are attracted to the naturally-occurring oily compounds in our skin, lipids), face oils are absorbed into the skin quickly, plumping and keeping skin moisturised effectively.
HOW CAN PRODUCTS WITH OIL IN THEM HELP?
Here at The Clinic we have a number of oil-based products including face oils, cleansing oils and multi-purpose oils (oils that can be used throughout multiple areas over the body).
Oil Cleansers
Oil Cleansers are an absolute must when it comes to double cleansing. Cleansing oils don't just nourish and moisturise the skin they also work as solvents- meaning they dissolve similar substances like excess sebum in the skin and are excellent at breaking down makeup and heavier SPF products.
Multi-Purpose Oils
We love a multi-purpose product here at The Clinic, and during Winter there is nothing better than a multi-purpose oil. Multi-Purpose oils can pretty much be used all to provide skin with that extra dose of hydration while locking in long-lasting moisture- along with the face you can also use these oils, over the body, dry elbows and knees, cuticles and your hair.
HOW CAN YOU INCORPORATE A FACE OIL INTO YOUR ROUTINE?
The Oil Cleanser
Incorporate an oil cleanser into your daily double cleansing routine:
1) Apply cleansing oil all over dry face
2) Massage into face for approximately 60 seconds
3) Rinse face with water
4) Follow up with a water-based cleanser massaging into face for approximately 60 seconds
5) Rinse face with water and pat dry
6)Apply chosen serums
7) Apply chosen moisturiser
The Face Oil
Incorporate an everyday face oil into your daily routine:
1) Cleanse with chosen cleanser
2) Apply chosen Serums
3) Apply Face Oil
4) Apply Moisturiser
The Multi-Purpose Oil
As mentioned above multi-purpose oils can be used a number of different ways- we've highlighted the main ways and how you can use them:
As a body oil:
Apply oil to body directly after showering, oils will work better when your skin is wet (since it helps lock in that water).
On your nail Cuticles:
Apply small drops of the oil to each nail and massage into each cuticle.
As a hair oil:
Apply about 1-2 tablespoons of oil (depending on your hair length) and massage it into the dryer ends of your hair. Leave the oil in for at least 20 minutes or tie up and leave in for the whole day before washing the hair.
Unsure if oil is right for you? Book in a FREE Video Consultation with one of our Registered Nurses HERE
Remedy Oil 30ml
Cosmedix Remedy is a multitasking face and body elixir utilises a revitalising mix of oils rich in Omega Fatty Acids, Antioxidants and Vitamin E; that moisturise, nurture and protect the skin from head to toe.
Redless 30ml
Aspect Dr Redless is such a loved serum, it is now available in 30ML size. Brilliant for alleviating dry and stressed skins, Aspect Dr Redless is essential to any skincare regime. Red, sensitive skin sufferers and mild irritation alike will...
Purity Solution Cleansing Oil
Cosmedix Purity Solution Cleansing Oil finds its foundation in the principle that oil cuts through oil. As such, by using a nourishing blend of natural oil and extracts, Cosmedix Purity Solution Cleansing Oil deeply cleans and purifies without stripping your...
Purity Solution Cleansing Oil
$69.00
Shop now