WELLNESS
Anna Lahey on introducing ingestible beauty into your everyday routine
24.01.2022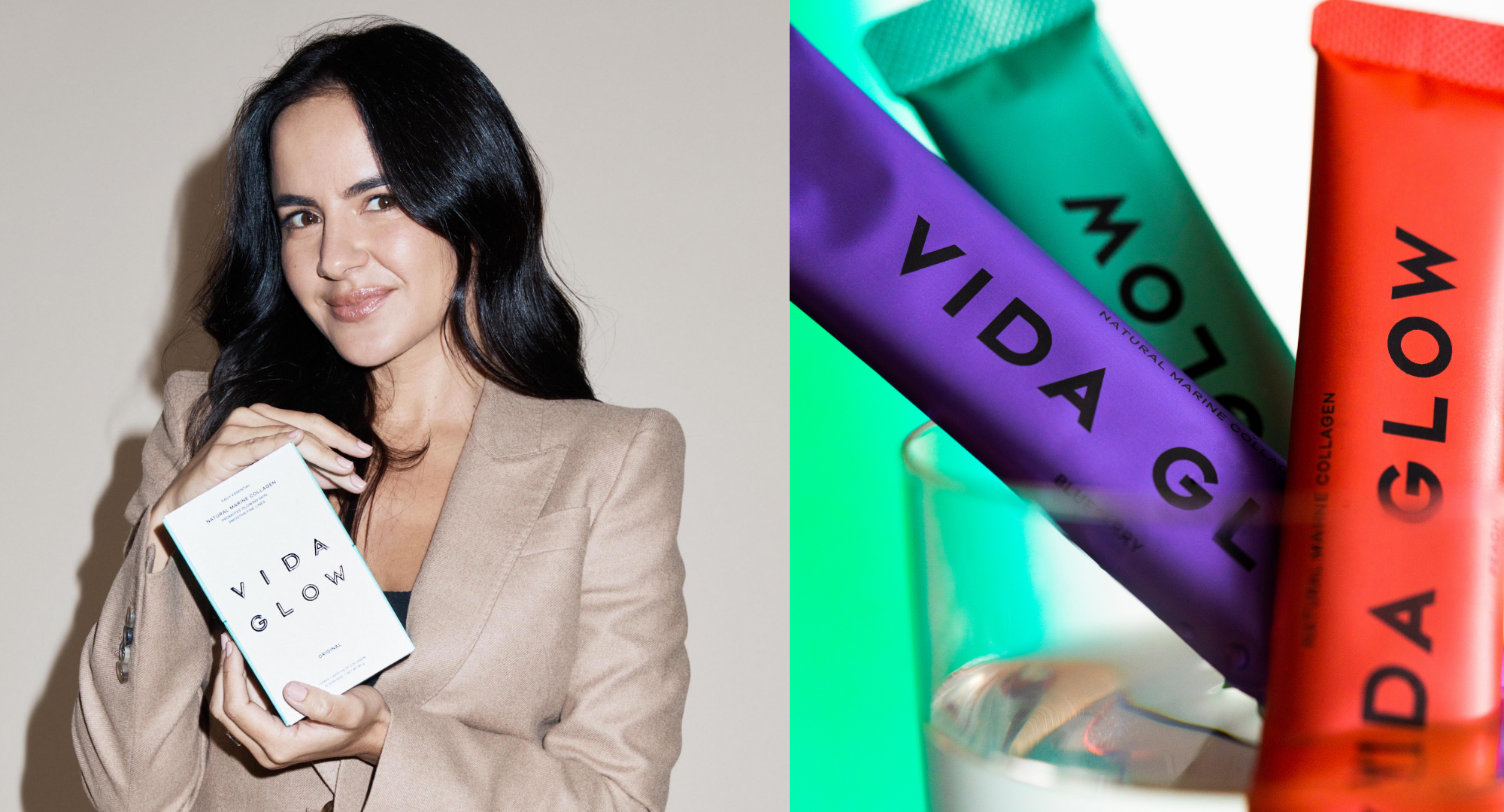 Here at The Clinic, we believe that great skin starts from within. By pairing well-loved topical formulas with proven ingestible beauty ingredients, you can achieve a healthy, glowing complexion from the inside out. Last week we sat down with Vida Glow founder Anna Lahey to talk through how you're able to introduce ingestible beauty into your everyday routine.
For those looking to introduce an ingestible beauty product into their everyday routine, how many products would you suggest they start out with?
Starting an ingestible beauty routine doesn't have to be complicated. To see results you have to be consistent with your supplementation. I always suggest a routine with a maximum of two products – a base of Natural Marine Collagen plus a tailored, treatment product like Radiance or Anti-G-Ox. If you find it difficult to establish new habits, start with one daily serve of Natural Marine Collagen. Find a flavour and supplementation routine that works for you – whether it's in coffee first thing in the morning or in water throughout the day – and build your ingestible beauty routine from there.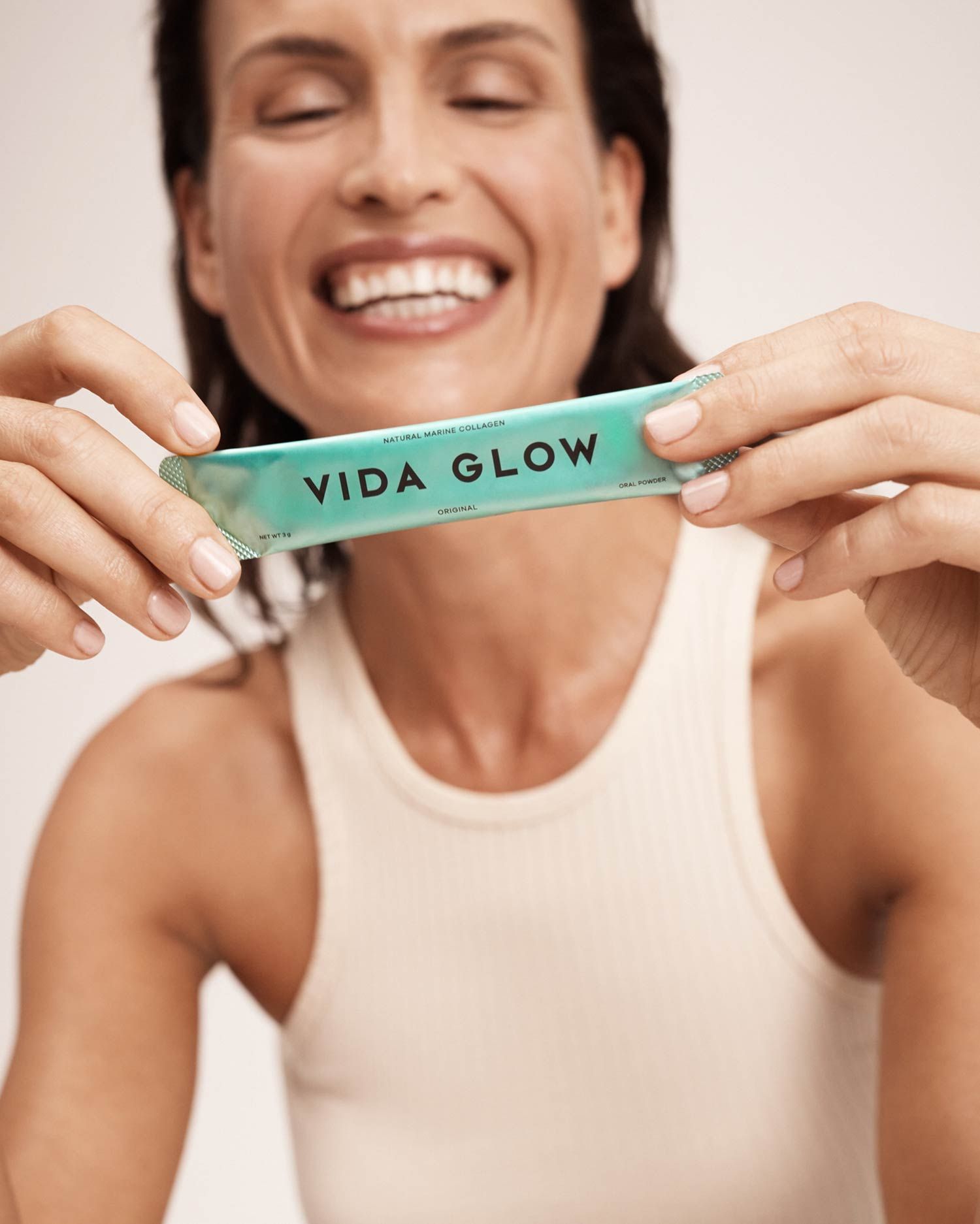 For those feeling a little overwhelmed by the amount of ingestible products out there today how do you suggest they go about selecting the right product for themselves?
Like skincare, an ingestible product isn't a one-size-fits all solution. You should tailor an ingestible routine to your specific beauty needs. Start by taking a closer look at your skin. If you're seeing fine lines, look for a skin-firming product like Natural Marine Collagen. To brighten dark spots and under eyes, try an ingestible that targets pigmentation like Radiance. If your skin is feeling stressed and inflamed, an antioxidant supplement like Anti-G-Ox can help to reduce redness and strengthen skin's repair. Identify your concerns, choose science-backed ingestible solutions and you will see results.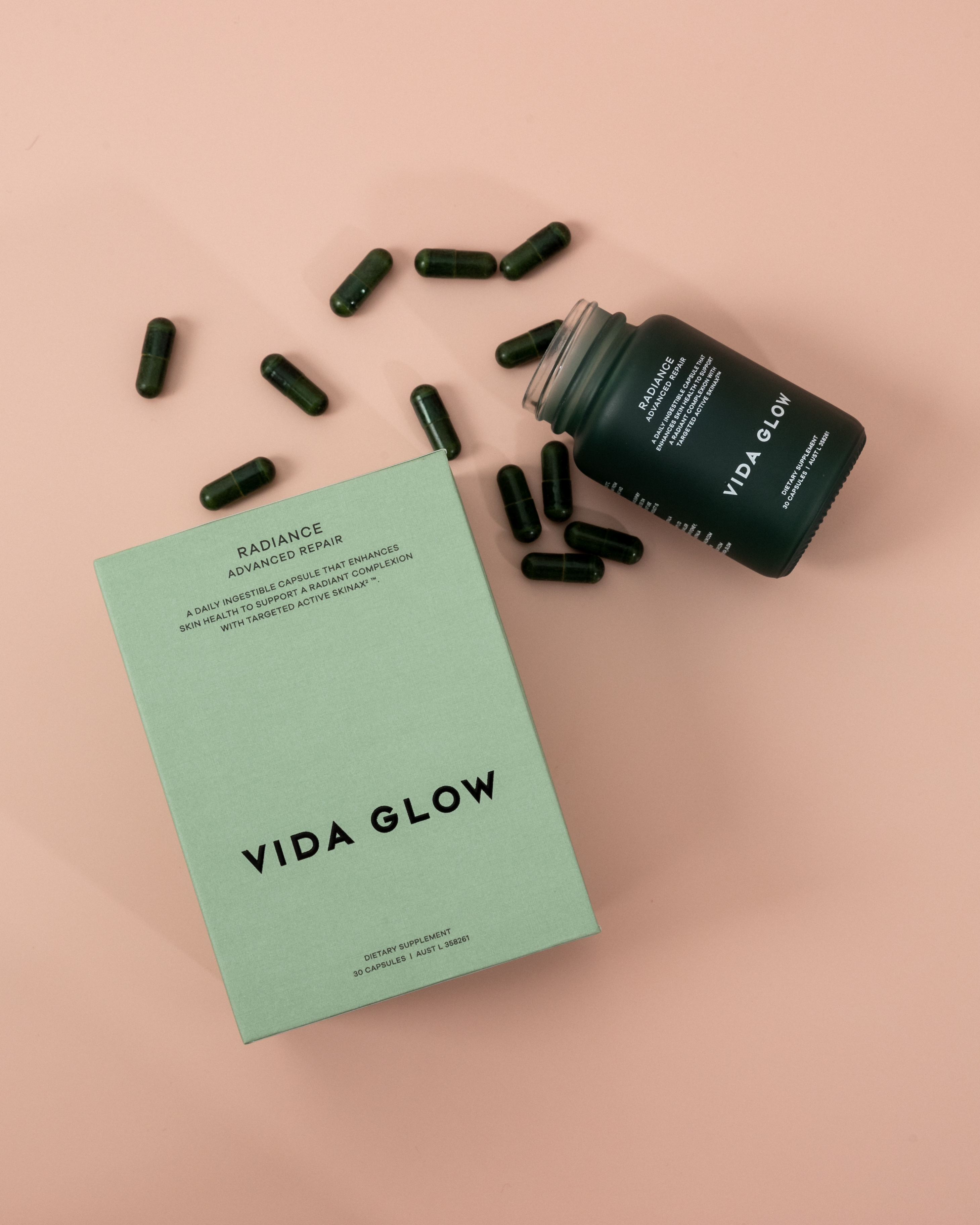 Do you think ingestible products & skincare work hand in hand? Do you believe one doesn't fully work without the other?
Absolutely. The best results are achieved by combining topical and ingestible skincare in one routine. This 'bidirectional' approach targets all layers of skin, addressing concerns from the inside out and the outside in. Ingestibles work below the surface, much deeper than traditional skincare can penetrate. While topical products refine, hydrate and protect the outermost layers of skin. With bidirectional beauty, active ingredients and the body's cellular processes are optimised to achieve tangible results in one routine.
If there was one Vida Glow product you could recommend for everyone, what would it be?
We sell one unit of Natural Marine Collagen every four seconds – and it's our best-seller for a reason. Collagen is a protein that our bodies naturally produce. It acts as a building block, giving our skin, hair and nails their structure, elasticity, firmness. But the rate that our bodies produce collagen starts to gradually decline from around the age of 25. This is when we start to see the early signs of ageing, for example fine lines. Natural Marine Collagen has universal beauty benefits for skin, hair and nails – for women and men. Supplementation with marine collagen restores and replenishes collagen in the deepest layers of skin, hair and nails to smooth fine lines and promote glowing hair and nails. Our marine collagen is clinically proven to deliver real results and is backed by independent trials. Our customers love it because they can see changes in their skin, hair and nails – fast and without fuss.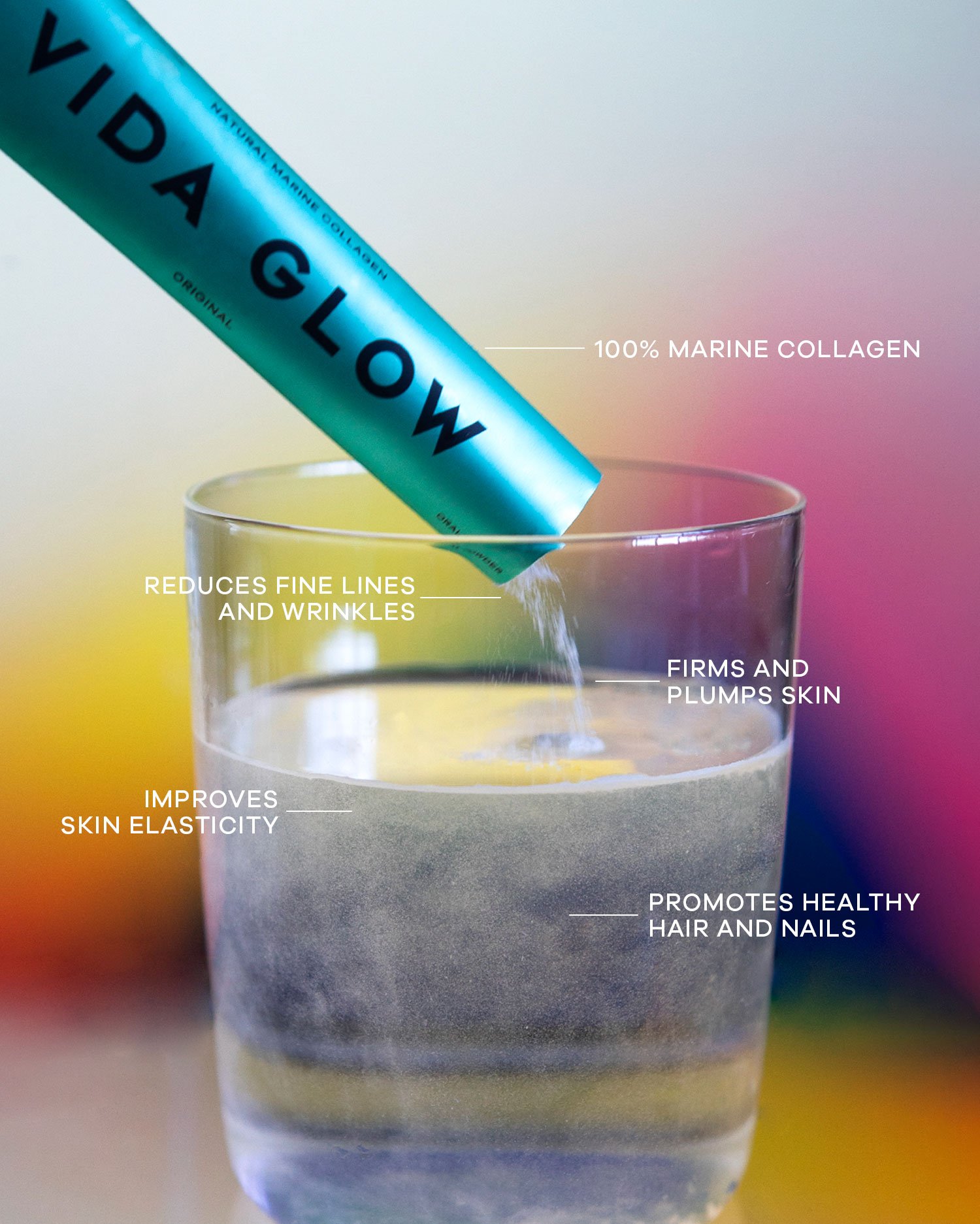 What is your number one beauty secret you swear by?
Consistency is key. That goes for any beauty practice, including marine collagen supplementation. You can't expect results overnight or with sporadic use. If you start slow and establish a consistent marine collagen supplementation routine with one daily sachet, you'll see results in as soon as six weeks.
Is there anything exciting in the pipeline for Vida Glow this year?
We've just launched Age Defiance – topical skincare for a complete Vida Glow routine. With our first-to-market active, Lumiséa™, Age Defiance firms and rejuvenates skin with three core products – Rapid Renewal Serum, Eye Contour Cream and Hydra-Memory Cream. It's incredibly exciting to extend our innovation and clinical efficacy to skincare, and across our bidirectional philosophy. In 2022, I'm so proud to be expanding our Advanced Repair range of targeted ingestible beauty into common skin and beauty concerns – and across the body. Watch this space!