category--skin
Celebrating IWD with three inspirational Women
08.03.2022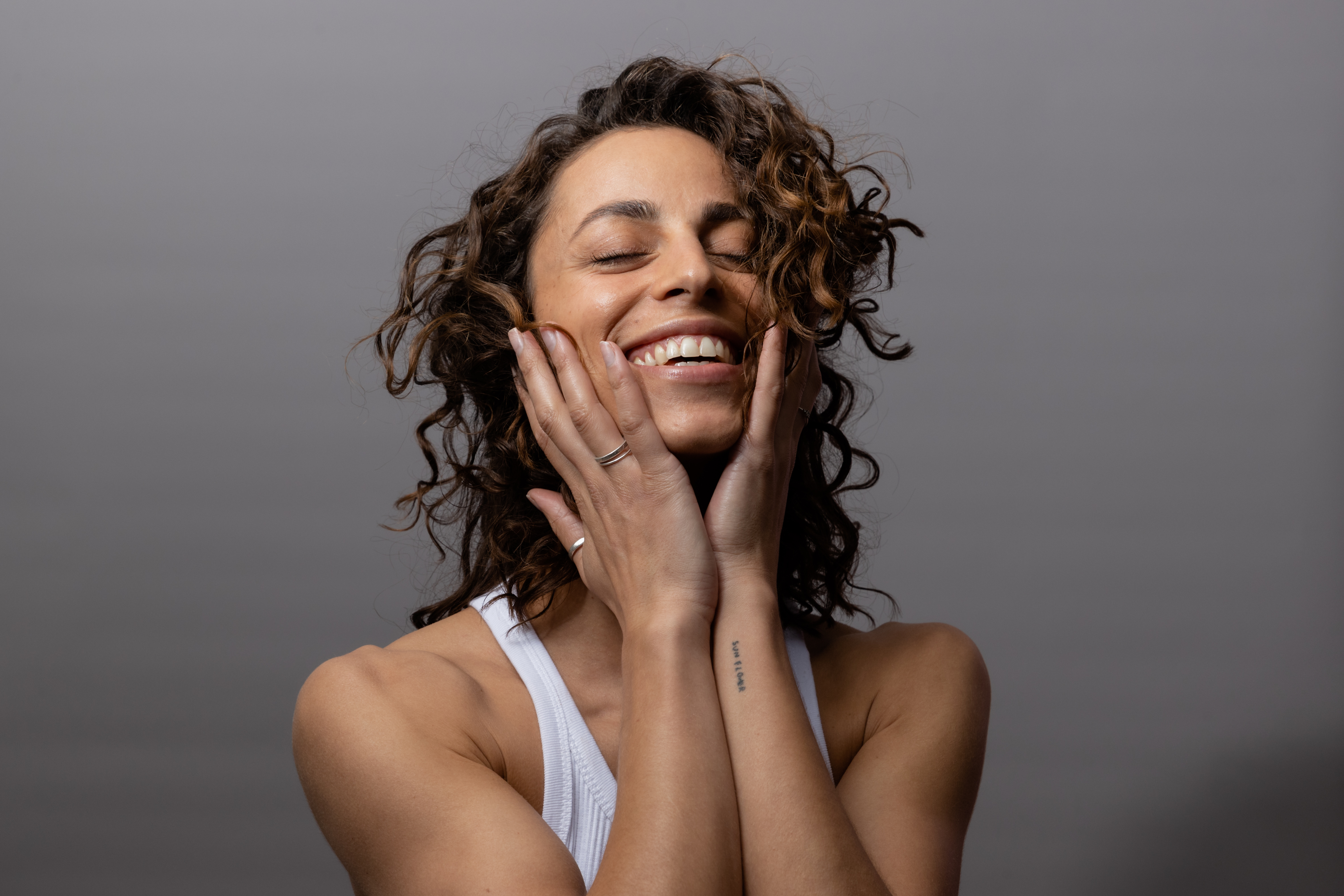 To celebrate IWD this year, we sat down with three extremely inspirational women, all of which have supported us immensely over this past year, touching on what IWD means to them, what makes them feel confident and who inspires them. We feel privileged to share their answers to our questions.
Carla Oates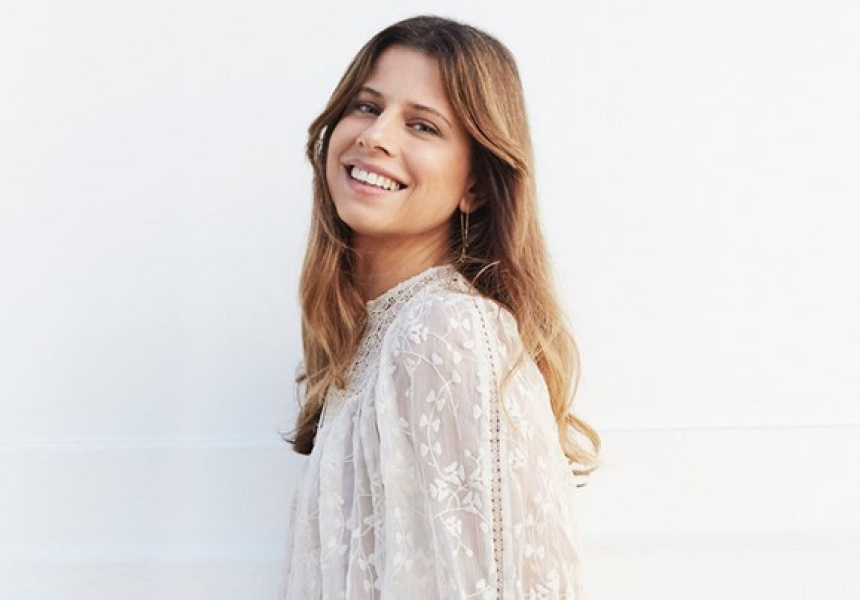 Carla is the founder and chef behind beauty brand The Beauty Chef and a pioneer in the wellness space. Named 'The Skincare Innovator' by Net-A-Porter magazine, she is author of the James Beard–nominated The Beauty Chef and the bestselling Feeding Your Skin. She is also editor of the Wellbeing Beauty Book. A naturalist and gut-health advocate, Carla is the natural beauty columnist for Wellbeing Magazine, and runs regular Beauty Chef workshops around the world.
What does International Women's Day mean to you?
For me, International Women's Day highlights the right of every girl and woman to feel and to be safe and to have the choice, opportunity and freedom to set goals and climb up their mountain–while along the way, being acknowledged fairly and equally. Mothers, artists, carers, teachers, businesswomen, scientists, tradeswomen; International Women's Day acknowledges the brilliance and resilience of all women and conveys how far we have come, as well as how far we have to go. Importantly, it illuminates and celebrates the great wins and the inherent awesomeness and beauty of being a woman.
What makes you feel confident in your own skin?
Feeling healthy, strong, and grounded and confident in the choices I make. Being fair and kind and educated in my decision making, and then not worrying too much about what others think.
Who is a women who you look up to/feel inspired by?
Jane Goodall, Patti Smith, Oprah Winfrey, the women around me in my family and work.
Amanda Ramsay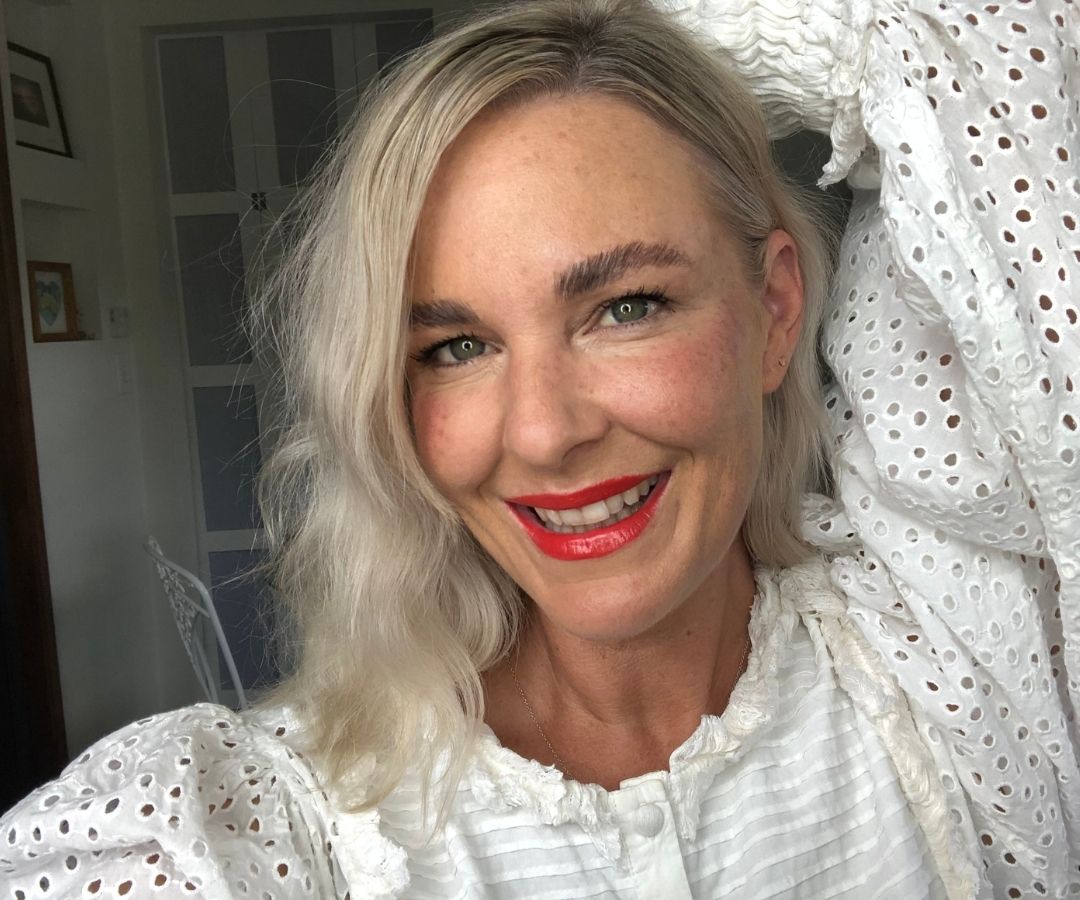 Amanda is an award-winning professional makeup artist who specialises in makeup content and education for mature skin. Known as your over 40s makeup expert, Amanda also runs 'The Shine Sessions', a pro-ageing mature skin makeup masterclass series for people over 40 who want to shine, not hide. Amanda has worked with thousands of Aussie women, including celebrities and personalities like Julia Gillard, Sophie Monk, Delta Goodrem, Collette Dinnigan, Jackie O, Miranda Kerr and Mia Freedman.
What does International Women's day mean to you?
To me IWD is a chance to celebrate how far we have come, along with giving thanks to the women who walked this road before us, while also renewing our zest and energy to keep campaigning and inspiring others, particularly young girls and boys to keep up the fight to break the bias.
What makes you feel confident in your own skin?
Truthfully, I give a lot less you-know-what's about what others think and I just do me. Backing myself, letting go of perfection and for the love-of-life-itself, not comparing myself to others, has given me freedom to feel confident in my own skin. That saying comparison is the thief of joy, rings so true. Do and wear what makes you feel fabulous - if that's an electric pink lippy, go for it, if that's a silver sequinned skirt at the school pick-up, do it, if it's a winged eyeliner, why the heck not, just go for it. Do what makes you feel fab. Oh and of course, a really great skincare routine and glorious glowing makeup absolutely helps my confidence too!
Who's a woman who you look up to/ feel inspired by?
I'm only allowed to pick one? I look up to Dame Judy Dench. She's got that beautiful mix of stern authoritarian - a powerful woman - who's also a bit sweary and naughty. She's fierce, yet doesn't appear to take herself too seriously. And I have to say I feel totally inspired by my young nieces, they're whip-smart, creative, savvy, yet kind, compassionate and both give me hope that the future really can be female.
Elvisa Bunic
Elvisa is the co-founder of Whipd Skin. Whipd Skin creates reusable makeup remover puffs & towels, which clean the skin without the use of harsh ingredients. The Aussie owned business started by Elvisa and her goof friend set out to create the ultimate sustainable makeup remover that would also reduce our environmental impact – and that they did. Fun Fact: Whipd's Makeup Removing Towels and Puffs replace 1000's of disposable wipes and cotton rounds from entering landfill annually... per person!
What does International Women's day mean to you?
Ever since I can remember Women's Day was hugely celebrated in my family. Being born and raised in Europe, 8th of March is celebrated like it's Mother's Day here in Australia. My brother and I would go to our local shops after school and buy my mum roses. Many times, I would receive little gifts from friends and family, even though I was a little girl and not yet a grown woman. At school we always organized a gift for our female teachers and behaved better during that week ha! Not only do I have the fondest memories of IWD, it's also a great reminder to keep pushing forward for change, equality, acceptance and to celebrate and bring awareness to all the great achievements made possible by women.
What makes you feel confident in your own skin?
Being a skincare junkie, small business owner and content creator, looking after my skin and seeing results make me feel a billion bucks! There's nothing like applying my favorite fake tan and looking sun kissed the next day. Not only does it boost my confidence but deters me from sun baking. Double win! As a business owner, hearing how much Whipd cleansing tools have helped make makeup removing process quicker and helped prevents 1000s of cotton rounds and wipes entering our landfills and oceans truly makes my heart sing.
Who's a woman who you look up to/ feel inspired by?
I have two women in my life, who have shaped me, inspired me and to whom I look up to for everything. My mum is the most resilient and positive woman I've ever known. She single handily saved our whole family and organized a war prisoner exchange during the Yugo war in early 1990s, saving my dad and his family from death. I can not fathom the courage it took to negotiate with the enemy during that time. During the war she kept us safe, fed and provided an almost normal childhood in the scariest moments of our lives. The second woman is my mum's best friend and cousin Sabina, who I like to call my second mum. Sabina kicked breast cancer's butt while raising two children, studying and becoming a psychologist, mind you this is her 2nd degree. I will never stop admiring them for everything they've achieved and continue to achieve while battling the hardest challenges thrown their way. They never stop cheering me on, inspiring me to be better, work harder but most of all loving me for just being me, a woman.