Vitamins
The Power Of Vitamins In Skincare
20.07.2021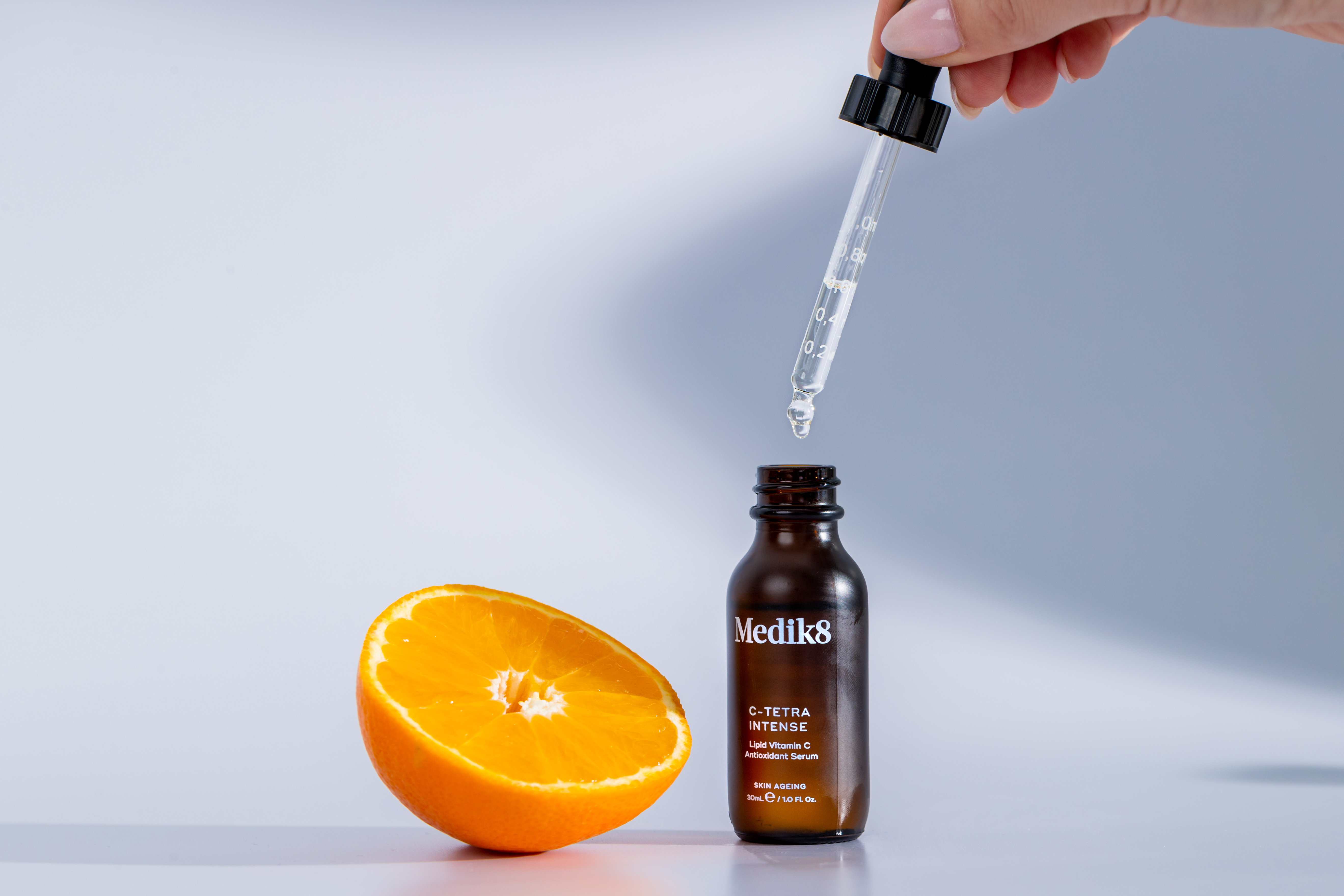 Vitamins are not only crucial for maintaining health and restoring wellness throughout the body, they are also one of the most important tools for achieving a vibrant and youthful complexion. Below is a breakdown of some of the best vitamins you can incorporate into your skincare routine to boost your skins overall health and appearance.
VITAMIN A- ACNE, AGEING, PIGMENTATION
Retinol is a derivative of Vitamin A that effectively treats multiple skin concerns including acne, hyperpigmentation and sun damage, also helping to decrease signs of ageing such as fine lines and wrinkles. Benefits of Retinol include increasing cellular turnover in the skin, thickening and increasing the density of the dermis (structural layer of the skin), regulating oil production, and increasing collagen production. Retinol also treats hyperpigmentation by removing existing pigmentation and regulating melanin production.
Retinol is a complex ingredient that can be irritating to the skin. Retinol is available in four different forms, relating to it chemical composition and it's vital you use the formula suited to your skin to avoid irritation. Retinol should be introduced slowly, for night time use only and always accompanied by adequate SPF during the day. Products containing Retinol are generally not suitable for use during pregnancy or breastfeeding.
Four forms of Retinol in order of potency:
Retinyl Palmitate - weakest, least drying and the only form safe for pregnancy and breastfeeding.
Retinol - most common form found in cosmetic products.
Retinaldehyde/Retinal - strongest form found in cosmetic products.
Retinoic Acid - purest form, also the most irritating, prescription only.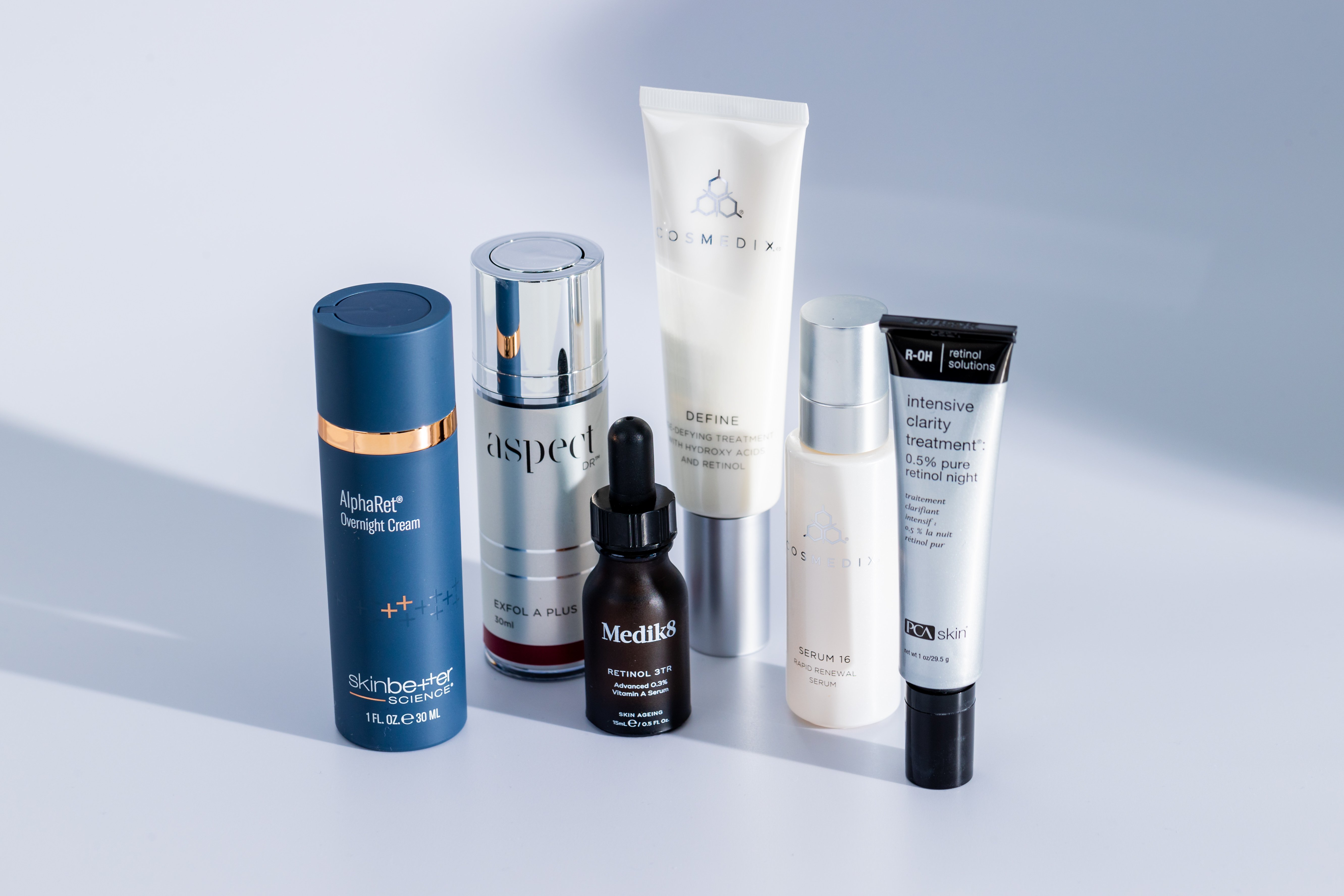 VITAMIN B- OILINESS, ACNE, PIGMENTATION
The most famous Vitamin B is B3, otherwise known as Niacinamide. Niacinamide is a form of Vitamin B3 that helps to brighten the skin and improve pigmentation. Niacinamide also regulates oil production in the skin and assists in preventing breakouts in acne prone skin types.
Niacinamide is safe to use during pregnancy and breastfeeding, however please refer to the individual product descriptions and always check with your physician.
VITAMIN C- REDNESS, PIGMENTATION, AGEING
Vitamin C has multiple benefits in skin care, including powerful antioxidant properties that protect from environmental damage, particularly photo-damage. Vitamin C has anti-inflammatory capabilities that reduce redness and calm the skin. Vitamin C also increases and supports collagen production. Furthermore, it also helps to brighten and reduce hyperpigmentation.
Vitamin C comes in many different forms, relating to its chemical composition. Commonly seen in ingredients list are: Tetrahexyldecyl Ascorbate - oil soluble, pH neutral, a more stable form of Vitamin C e.g. in Aspect Dr Active C Serum $135 Ascorbic Acid - the most active form e.g. in Cosmedix Pure C Mixing Crystals $85.
Vitamin C is safe to use during pregnancy and breastfeeding, however please refer to the individual product descriptions and always check with your physician.
VITAMIN D- SENSITIVE, DRY
Vitamin D - yes it is the vitamin you get from sun exposure but did you know it is also excellent in calming inflamation as it is an Antioxidant. During winter when you have less exposure to the sun, it helps neutralise free radicals and protect the skin from environmental damage.
Are you still unsure as to what Vitamins in skincare you should be using? Book a FREE Video Consultation with one of our Registered Nurses. Book here
Exfol A Plus Serum 30ml
Aspect Dr Exfol A Plus Serum is a refining serum combining the power of Lactic Acid, Lanablue, and Retinol to smooth skin texture and allow for ultimate absorption of other ingredients. Not for use during pregnancy and breastfeeding 
Exfol A Plus Serum 30ml
$149.01
Shop now
Serum 16 30ml
Meet the new gold standard in anti-ageing and skin repair! An encapsulated blend unique to the brand, Cosmedix Serum 16 is the closest thing to prescription strength age defiance without a prescription. Not safe during pregnancy and breastfeeding 
B Complex
Cosmedix B Complex is an age-defying, skin-quenching Vitamin B Boosting Powder designed to easily mix in with your favourite serum or moisturiser to help clarify the look of skin, replenish the skin's moisture barrier and add a customized vitamin boost...
Multi B Plus Serum 30ml
A turbo charger for your other products, Aspect Dr Multi B Plus Serum literally gives your current products a big boost. Infusing your skin with an energising cocktail of Multi B Vitamins and a patented blend of skin fortifying Sea...
Multi B Plus Serum 30ml
$119.20
Shop now
Vitamin B3 Brightening Serum 30ml
PCA Skin Vitamin b3 Brightening Serum is a multi-functional serum formulated to target all signs of discolouration. Combining Niacinamide and a cutting-edge complex of Mulberry Extract, Green Tea Extract, Oligopeptide-51 and Plankton Extract, these ingredients work to combat the appearance of dark...
Vitamin B3 Brightening Serum 30ml
$184.00
Shop now
Triple C Vitamin Therapy Serum 30ml
Much more than just a Vitamin C serum! A revolutionary blend of three different, unique, stabilised Vitamin C's, Societe Triple C Vitamin Therapy Serum offers high antioxidant, collagen boosting properties without irritation. This formula penetrates deeply to provide longer-lasting benefits...
Triple C Vitamin Therapy Serum 30ml
$176.00
Shop now
Vitamin D Complex
Societe Vitamin D Complex is a luxurious, hydrating cream formulated with Vitamin D to soothe and protect damaged skin that occurs with age. Boosting Peptides promote a firmer, more even skin tone and less visible fine lines, while Refining Pore...