Unveiling the Summertime Skin Saver: The Benefits of Niacinamide
23.10.2023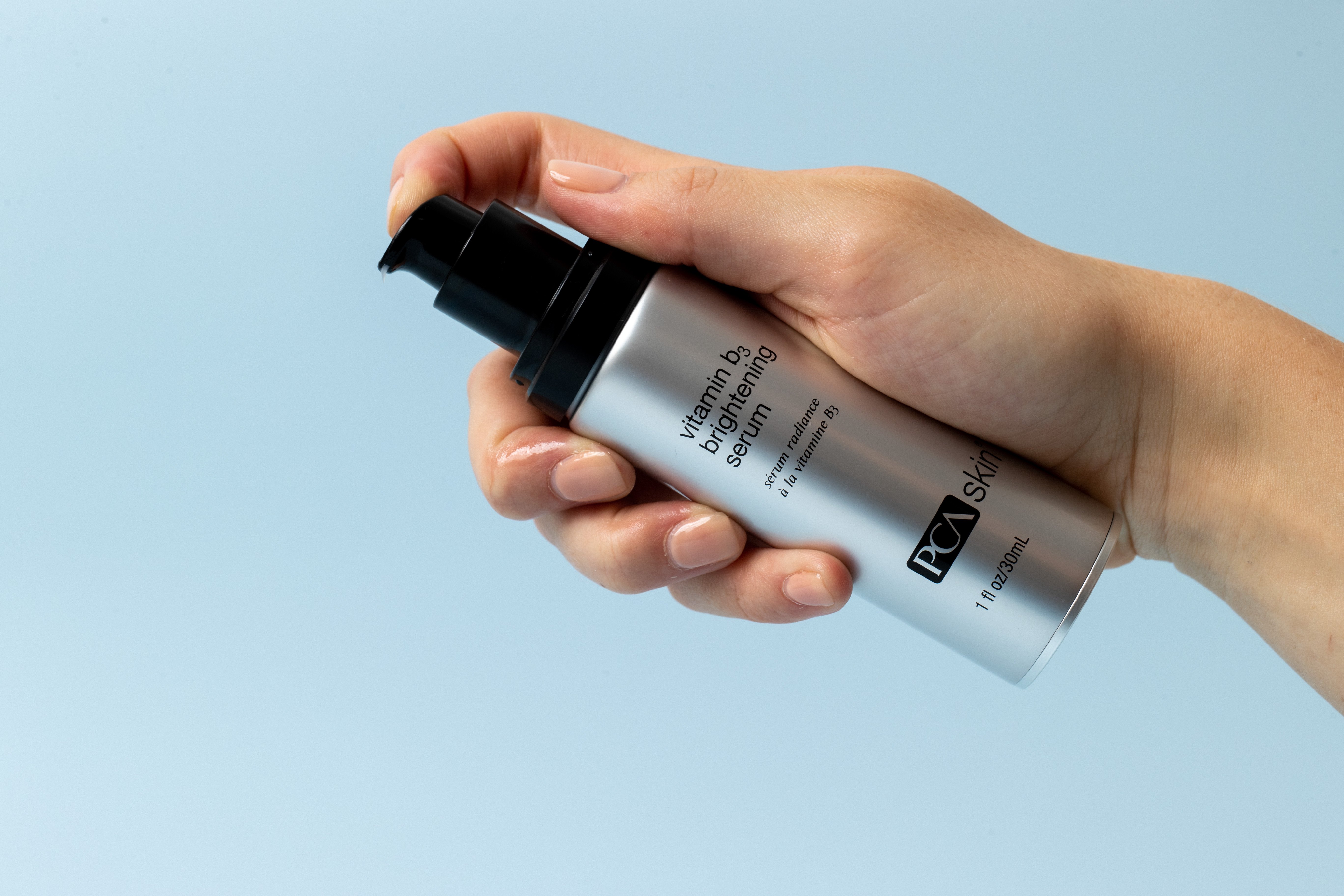 Summer is the season of sun, fun, and outdoor adventures. However, it's also the season when our skin faces increased challenges, from more powerful UV rays to higher humidity levels. Thankfully, there's a secret ingredient that can help keep your skin radiant, protected, and blemish-free during these sunny months: niacinamide.
Niacinamide, a form of vitamin B3, has been making waves in the skincare world for its remarkable benefits. Let's dive into why niacinamide is your ultimate summertime skin savior:
1. Shields Against UV Damage
Niacinamide is a potent antioxidant that helps shield your skin from the harmful effects of UV radiation. While it's not a replacement for sunscreen, it works alongside your sunscreen to provide an extra layer of protection. UV rays can cause premature aging, pigmentation issues, and even skin cancer. Niacinamide's protective properties make it a valuable addition to your summer skincare routine.
2. Regulates Oil Production
With rising temperatures and humidity, many people struggle with excess oil production in the summer. Niacinamide comes to the rescue by regulating sebum (oil) production. This means fewer breakouts and a shine-free complexion, so you can enjoy outdoor activities without worrying about your skin looking greasy.
3. Minimizes Enlarged Pores
Sweat and heat can lead to enlarged pores, especially for those with oily or combination skin. Niacinamide has the ability to tighten and shrink pores, giving your skin a smoother and more refined appearance. Smaller pores are also less likely to become clogged, reducing the chances of blackheads and breakouts.
4. Fades Dark Spots and Hyperpigmentation
Niacinamide is a superstar when it comes to fading dark spots, sunspots, and post-inflammatory hyperpigmentation (those pesky marks left behind by acne). Using niacinamide in your summer skincare routine can help even out your skin tone, leaving you with a more radiant complexion.
5. Soothes and Calms Sunburned Skin
Even the most diligent sunscreen users can sometimes get a little too much sun. Niacinamide has anti-inflammatory properties that can help soothe sunburned skin. It reduces redness, inflammation, and discomfort, making your recovery quicker and more comfortable.
6. Boosts Collagen Production
Sun exposure can accelerate the breakdown of collagen in your skin, leading to premature aging. Niacinamide stimulates collagen production, helping to maintain your skin's elasticity and firmness, so you can maintain that youthful summer glow.
7. Suitable for All Skin Types
One of the best things about niacinamide is that it's well-tolerated by most skin types, including sensitive skin. It's non-irritating and doesn't cause photosensitivity (increased sensitivity to the sun), making it a safe option for summer skincare.
How to Incorporate Niacinamide into Your Summer Routine
To make the most of niacinamide's benefits, consider adding a niacinamide-rich product to your skincare regimen. Look for serums, moisturisers, or sunscreens that contain niacinamide. You can use niacinamide both morning and night, but it's especially beneficial in the morning to enhance your sun protection.
Remember, consistency is key with skincare. For optimal results, incorporate niacinamide into your daily routine and be patient – it may take a few weeks to see significant improvements in your skin.
As you embrace the joys of summer, don't forget to show your skin some love. With niacinamide by your side, you can revel in the season's beauty without worrying about the toll it might take on your skin. So, grab your sunscreen, your favourite niacinamide product, and get ready to glow all summer long. Your skin will thank you!
Multi B Plus Serum 30ml
A turbo charger for your other products, Aspect Dr Multi B Plus Serum literally gives your current products a big boost. Infusing your skin with an energising cocktail of Multi B Vitamins and a patented blend of skin fortifying Sea...
Multi B Plus Serum 30ml
$149.00
Shop now
Extreme B 17 30ml
A powerhouse serum formulated with B vitamins to help prevent dehydration, even out skin tone and balance excess oil. Skin appears plump and more youthful.
Vitamin B3 Brightening Serum 30ml
PCA Skin Vitamin b3 Brightening Serum is a multi-functional serum formulated to target all signs of discolouration. Combining Niacinamide and a cutting-edge complex of Mulberry Extract, Green Tea Extract, Oligopeptide-51 and Plankton Extract, these ingredients work to combat the appearance of dark...
Vitamin B3 Brightening Serum 30ml
$184.00
Shop now
B Complex
Cosmedix B Complex is an age-defying, skin-quenching Vitamin B Boosting Powder designed to easily mix in with your favourite serum or moisturiser to help clarify the look of skin, replenish the skin's moisture barrier and add a customized vitamin boost...
Shineless Oil Free Moisturiser 79g
Finally, an oil-free moisturiser for oily and acne-prone skin. Brand new from Cosmedix, Shineless Oil Free Moisturiser is a lightweight formula to provide long lasting hydration. Shineless not only works to reduce the look of shine for a more matte complexion,...
Shineless Oil Free Moisturiser 79g
$85.00
Shop now
Surface Revival Toner
Help tone and tighten the look of skin with Surface Revival, a deeply conditioning Antioxidant Boosting Toner. This ultra-hydrating skincare tonic visibly helps improve the appearance of skin tone and texture as it pampers the complexion with age-defying mushroom extracts...