celebrity skin routine
Celebrating IWD with Four Stellar Women
07.03.2021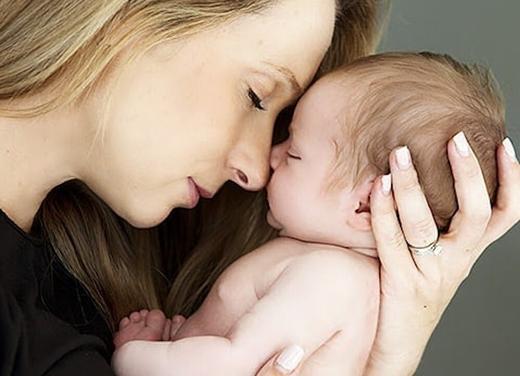 We #Choosetochallenge this IWD, by celebrating inner beauty and the strength that lies within. We asked four exceptional women to share with us how they have learnt to take off the mask, rise against adversity and be confident in their own skin. We feel privileged to share their answers to our questions.

Rachael Casella



Rachael Casella has experienced the worse loss a human can face: the death of her daughter at 7 months old, due to a rare genetic disorder - SMA. Since that fateful day it was Rachael's mission to ensure that Mackenzie's death was not in vain. Last year, Mackenzie's Mission was announced as the first of a government funded genomics project to be rolled out - a $200 million genetic carrier screening study, thanks to Rachael's tireless efforts and persistance.

What does International Women's day mean to you?

International Women's Day (IWD) is something I celebrate each year, especially since the birth of my daughter Mackenzie, who has since passed away. Mackenzie's due date was on IWD, even though she was eventually born on 11th March 2017 I felt like it was a sign of what amazing things she could do in the world. Little could I know what impact she would actually have.

For me IWD is about celebrating the achievements of women. Whilst many would argue that we don't need a day to celebrate women, it provides us an opportunity and a reminder to stop and think about women what they bring to the world, the inequalities that remain and to highlight the bias'.

I am proud to be a woman and honoured to know so many incredible women helping to create positive change.

What makes you feel confident in your own skin?

A combination of perspective on life (now knowing what is truly important in life) and clear skin.

I had bad skin as a teenager, even going on strong medication in my late teens. Because of that up until a couple of years ago I never left the house or even let anyone see me without make up on. Slowly over recent years I began changing. My foundation turned to a CC cream and then eventually I even started going bare faced.

Then my life was upturned losing my daughter. This showed me what was important in life and picking my faults out in the mirror became so petty. Slowly I started feeling comfortable in my skin. At the same time I was given a voucher to The Clinic from a friend, someone kind who thought I could do with some self care. There, Lisa showed me such love and kindness. Since then my skin has been happy and it allows me the freedom to focus on what is important.

Emma Lawrence



Emma Lawrence is breaking through the barriers in the once male dominated world of television sport reporting, having been a presenter on Fox Sports News, Fox League and regularly sitting alongside and interviewing sports greats.

Now as part of the Channel 10 reporting team, she continues to challenge the status quo and paves the way for more women to find a career in the sports media arena.

What does International Women's day mean to you?

To me, International Women's Day is an opportunity to celebrate all of the fabulous work that women are doing and provide younger generations with great models to look up to. It hasn't always been easy, particular in sports media where I work, but with determination, hard work and self-belief, we can all achieve our dreams.

What makes you feel confident in your own skin?

Good routines make me feel confident in my own skin - sleeping, exercising and eating well plus daily skin care steps.

More importantly though, it's learning to love who I am. I think too often we can compare ourselves to others, but realising that we are all beautiful in our own unique way goes along way to improving self confidence. And that doesn't happen overnight - it does take work!

Alyna Rost



Alyna has been dancing since she was six years old and started her training in Sydney, Australia and then progressed to the Boston, Ballet School in the USA and the English National Ballet in London. Dancing 'Swan Lake' at the Royal Albert Hall in front of the Queen was a career highlight.

Her love of pilates was ignited when Alyna was introduced to it at 12 years of age, where she soon realised the benefits and the well-being it creates.

What does International Women's day mean to you?

It's a day to focus on equality and to celebrate the achievements of every woman. Every woman is an inspiration and we are even more amazing and inspiring when we support each other. International Women's Day is a celebration of us all.

What makes you feel confident in your own skin?

I feel confident in my own skin when I am happy from within, and that means practicing self love. For me, nourishing my mind and spirit and being kinder to my self makes me more confident.

Libby Babet



When Libby was diagnosed with malignant hypertension in her early 20s, she was told she'd be on medication for life and probably never have kids.

Healing herself through exercise and nutrition, and getting off medication was the start of her life-long mission to inspire others to move more, eat better and live life to the full. Amongst founding multiple successful businesses in the health and fitness industry, she is now a proud mum to Izzy.

What does International Women's day mean to you?

Quite honestly, it means something completely different every year that goes past, the older I get and the longer I'm a parent for. There's a strong sense of pride in the strength of womanhood, especially those who have gone before us and chosen to stand up and challenge systems and social structures that were (or are still!) limiting. There's pride in the mamas out there learning on the go about how to guide a new generation towards adulthood, and managing all the emotions and roller coaster experiences that come with that responsibility, while also doing an incredible amount of self work to make sure they're not bringing their own baggage to the job! There's reflection on the incredible amount of work still to be done in the spaces of gender and race equality, protection from violence and other social injustices, the ongoing struggles and aspirations of women the world over... but it's also in part a personal celebration of the community I've created and the women I've chosen to surround myself with... supportive, girly, fun, empowered, and absolutely radiant.

What makes you feel confident in your own skin?

Being with my daughter and watching her learn new things, learning new things myself, getting creative in business, running my own companies, connecting with amazing people, no longer owning mascara or lipstick (anything that changes my face, I feel like I'm hiding my true self, it ALWAYS makes me grumpy and fidgety and my daughter hates it! So it's out!), and of course DANCING! Girls, you can dance with me and my amazing team at theupbeat.fit (in Bondi, or online from anywhere in the world! It's ego-ditching, fun-restoring, body-loving magic!)

We'd love to make you feel confident in your own skin, so please reach out to us for a complimentary skin consultation.