redness
Reddened & Sensitive Skin
24.06.2021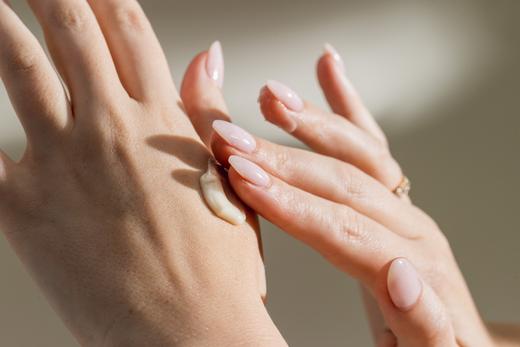 UNDERSTANDING YOUR REDNESS
There are several reasons as to why skin may become reddened and reactive. The most asked question's we experience here at The Clinic is, why is my skin red? And do I have rosacea?

An overview of these questions will be answered in the following video by The Clinics Registered Nurse Paige.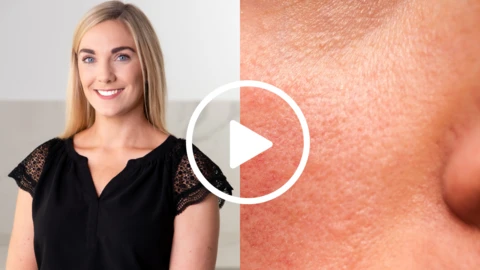 ROSACEA
Rosacea is a skin condition that's symptoms typically include erythema (redness), presence of papules, flushing of the skin and visible spider veins known as telangiectasias. The most important first step you should take when you suspect you have rosacea is to visit your dermatologist or general practitioner. This form of skin condition requires a professional diagnosis to appropriately treat.

The most common types of rosacea we treat at The Clinic include:

Vascular Rosacea
This form of rosacea is typically identified through diffused redness and blood vessels in the skin becoming visible.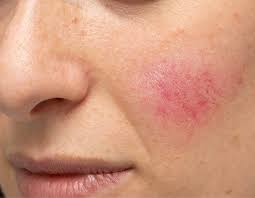 Inflammatory Rosacea
This form of rosacea is commonly mistaken for acne. This is because it is characterized by not only diffused redness across the cheeks and visible blood vessels but also through the inclusion of pustules and papules under the skin.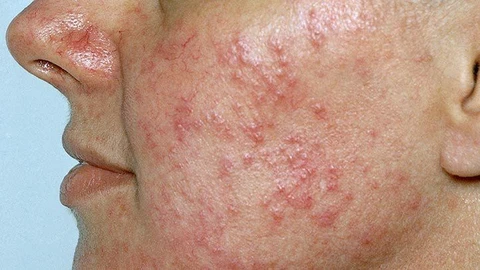 Other Skin Disorders
There are several different types of skin condition we treat here at The Clinic. These conditions include psoriasis, eczema, dermatitis, and skin with impaired barrier resulting in reactive skin.

The most common skin disorder we see at The Clinic, particularly post COVID restrictions is dermatitis, most commonly perioral dermatitis. Perioral dermatitis is an inflammatory rash that commonly presents as a band like irritation spanning from the nostrils to the chin. This can include redness and irritation for the individual. Correct treatment of this condition is essential to ensure that it is not exacerbated.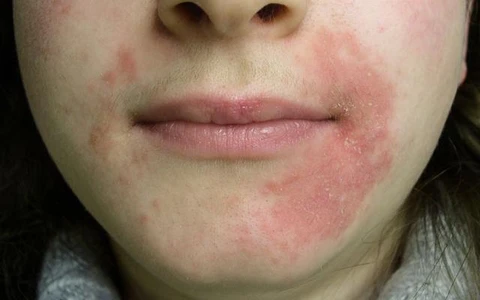 COULD UV EXPOSURE CAUSE REDDENED SKIN?
A common misconception about sun exposure is that is only causes pigmentation. However, sun damage can also result in underlying redness in the skin. This type of sun damage is noticeable any where on the body that is exposed to UV including the face, neck, decolletage and hands.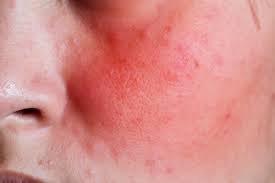 TREATING REDDENED + SENSITIVE SKIN
Once we understand what type of skin condition you are experiencing, we can appropriately treat and manage the skin, combining in clinic treatments and at home products.


Recommended products for reactive, red skin
Mild Clean Facial Cleanser 100ml
Aspect Dr Mild Clean Facial Cleanser is a foaming cleanser that gently cleanses even the most sensitive skins of makeup and impurities.
Mild Clean Facial Cleanser 100ml
$57.00
Shop now
Gentle Clean 150ml
Cosmedix Elite Gentle Clean is ideal for removing makeup and ridding the skin of dirt, oils and impurities. The nourishing natural extracts, D-aloe and shea butter, make this cleanser perfect for sensitive skin types, as it rejuvenates, purifies and soothes....
Pure Everyday Cleanser 177ml
A gentle, antioxidant-rich daily cleanser, Societe Pure Everyday Cleanser maintains the skin's natural moisture levels while removing skin impurities, dirt and oil.
Pure Everyday Cleanser 177ml
$79.00
Shop now
Benefit Clean 150ml
Encouraging fresh, clean complexions, Cosmedix Benefit Clean is the key to a simple and effective skin care regime. The deep cleansing formula gently removes impurities, makeup and pollutants, whilst providing calming and nourishing properties. 
The Cleansing Pad
Nourish and cleanse in one easy wipe with The Cleansing Pad by Scott & Sullivan. These micellar-soaked pads gently but effectively cleanse the skin of makeup and impurities.
Corrective, calming serums + moisturisers
Reduce 45g
Cosmedix Elite Reduce is a soothing complex of jojoba, rose hip seed oil, willow herb and vitamins. Fortified with the potent antioxidant totarol, it de-stresses skin and helps reduce redness, while adding moisture to soothe.
Redless 30ml
Aspect Dr Redless is such a loved serum, it is now available in 30mL size. Brilliant for alleviating dry and stressed skins, Aspect Dr Redless is essential to any skincare regime. Red, sensitive skin sufferers and mild irritation alike will...
Affirm 30ml
Supercharged with over ten unique Antioxidants, Cosmedix Affirm is an Antioxidant firming serum that reduces visible signs of damage to your skin from sun exposure and environmental damage. The all-natural ingredients have each been clinically corrected to their most natural and active...
Rescue Intense Hydrating Balm and Mask 50g
Back by popular demand! Cosmedix Rescue Intense Hydrating Balm and Mask is the most effective way to instantly soothe dry, irritated or inflamed skin. Cosmedix Rescue is an intensely nourishing balm that quickly and effectively calms the skin with powerful ingredients. 
Rescue Intense Hydrating Balm and Mask 50g
$99.00
Shop now
Calming Relief Balm 57g
Societe Calming Relief Balm helps reduce the appearance of problematic skin conditions, including redness, itching & hyper-sensitivity. Ideal for use to soothe and calm the skin after treatments & laser procedures.
Calming Relief Balm 57g
$110.00
Shop now
The Moisturiser 50g
Developed by The Clinic's co-directors Kaye Scott and Lisa Sullivan-Smith after 15 years of treating a range of skin conditions, this luxurious cult product is a rich, hydrating, fast-absorbing moisturiser for all skin types (except the really oily).
Rejuvenating Peptide Sheet Mask
The Societe Rejuvenating Peptide Masks were originally developed to restore the skin after invasive treatments (they are that effective). We love this sheet mask so much, we recommend them for anytime the skin needs an instant hydration boost! Containing ingredients that are activated...
Rejuvenating Peptide Sheet Mask
$35.00
Shop now