spring
Spring Skincare Swaps
06.10.2021
Spring is officially here! Which means it's time to change up your skincare routine, just like we spring clean our wardrobes your skincare shelf also needs a tidy up this time of year. The warmer weather brings along an array of different skin concerns that need to be supported through the changing up of your skincare products. Read on below to find out just what skincare products you should be switching up and why.
CLEANSERS:
Cleansing is a vital part of any skincare routine as it removes impurities and build up, dead skin cells and excess oil. During Winter we tend to use heavier more nourishing and quite often oil based cleansers to help with thick dry winter skin. In the warmer months our skin actually produces more oil so we don't need anything too heavy.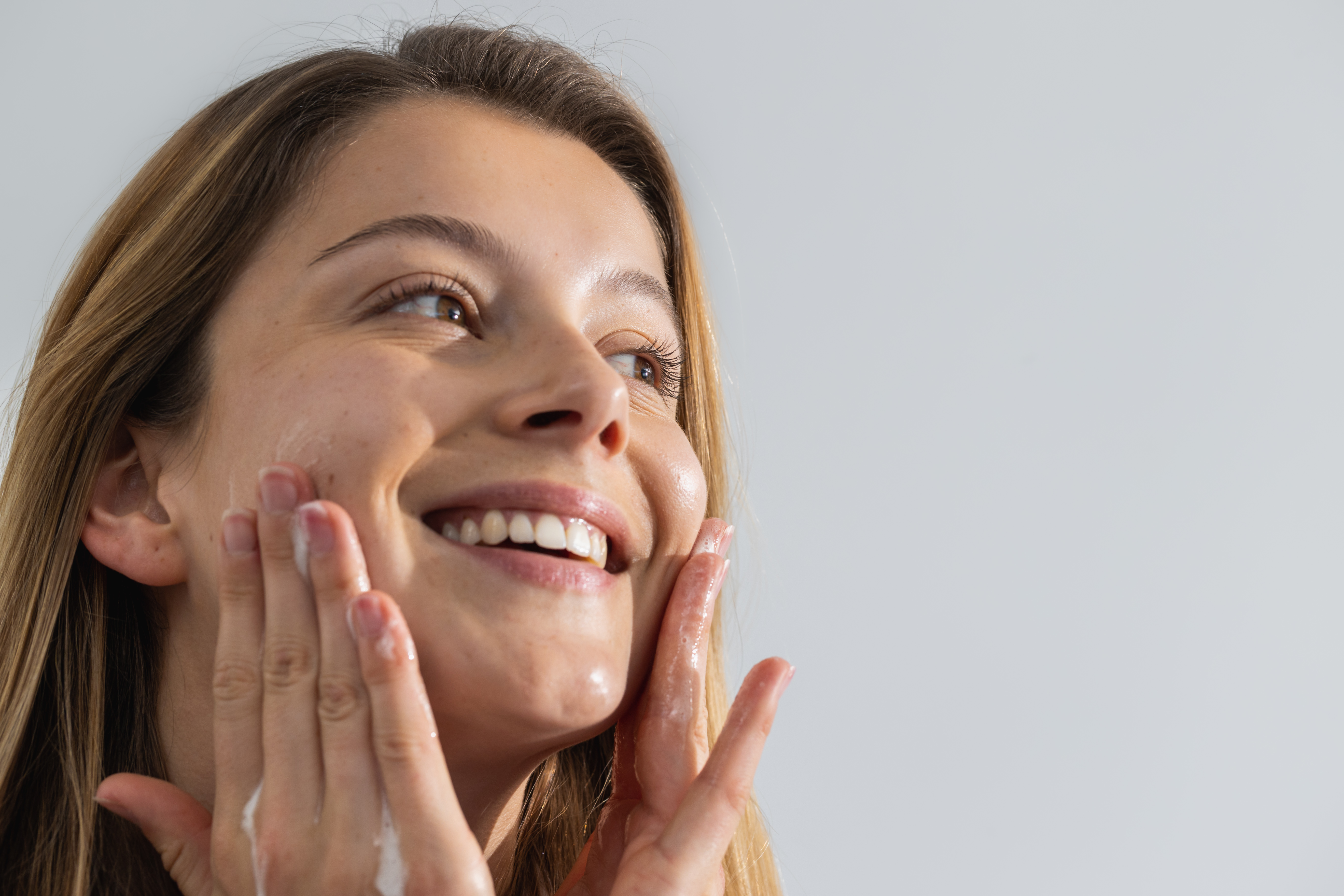 A double cleanse is also an absolute must! There'll be more residual dirt and grease sitting on the surface of your skin, so make sure you clean your skin sufficiently at the end of the day and remove all your makeup and SPF by cleansing twice.
Our go to cleansers for the warmer months include:
-Societe Pure Everyday Cleanser
-Scott + Sullivan The Cleansing Pad
SERUMS:
Serums are used to directly target, treat and improve skin concerns. Made up of smaller molecules, serums are able to penetrate deeply into the skin and deliver high concentrations of active ingredients which make them a great product for targeting specific skin concerns such as wrinkles, pigmentation and dehydration. Dropping Retinol during the Summer is often a good idea as it can make you more sun sensitive. Instead, we recommend Simply Brilliant for pigment protection - a gentle yet powerful brightening serum that eliminates dark spots and pigmentation for more evenly toned skin; Defy for exfoliation - an effective exfoliating cream that uses a gentle, triple acid formula that sloughs away dead cells and resurfaces the skin to create a luminous complexion; and Vitamin C for brightening. We love Aspect Dr Active C Serum and Societe Triple C Vitamin Therapy Serum.
EXFOLIATORS:
Exfoliating is imperative in the removal of dirt, waste and dead skin cells. The Winter months can leave our skin with all sorts of complications- the drop in temperature, harsh winds, hot hot showers, coupled with dry indoor temperatures from heaters, zaps our skin's moisture. Exfoliate away those dead skin cells with The Peel by Scott + Sullivan-Inspired by the professional chemical peels applied at The Clinic, The Peel contains an AHA gel-based formula that delivers the benefits of an in-clinic treatment from the comfort of your home. Biodegradable botanical Jojoba beads physically exfoliate to leave the skin firm, refreshed, and hydrated without irritating the skin. A combination of 10% AHA's chemically exfoliate the skin to reveal soft, smooth skin and a brighter complexion. The combination of phytonutrients Ginseng and Gingko Biloba reduce free radical damage and aging while calming the skin.
Use The Peel once a week to exfoliate dead skin cells, and remove impurities, leaving behind a silky complexion. Contains 3 x 5ml syringes which equals 6 x applications of The Peel.
MOISTURISERS:
During Winter many of us tend to be prone to dryness and dullness, although come the warmer months we start to see an increase in congestion and oiliness in the skin which is where we need to start opting for lighter weight formulas. Along with lighter weight formulas we should also start upping our Vitamin C and SPF. You probably gave your heavy moisturisers a good workout during the cooler months, but now it's time to swap it out for something lighter our top picks include:
-Medik8 Daily Radiance Vitamin C
SPF:
Applying a broad spectrum sunscreen should be a daily habit no matter what the season. Not only does it shield you from damaging UVA and UVB, those nasty rays responsible for premature ageing and the dreaded sunburn, sunscreen also protects you from skin cancer. Pretty important when you consider Australia has one of the highest skin cancer rates in the world.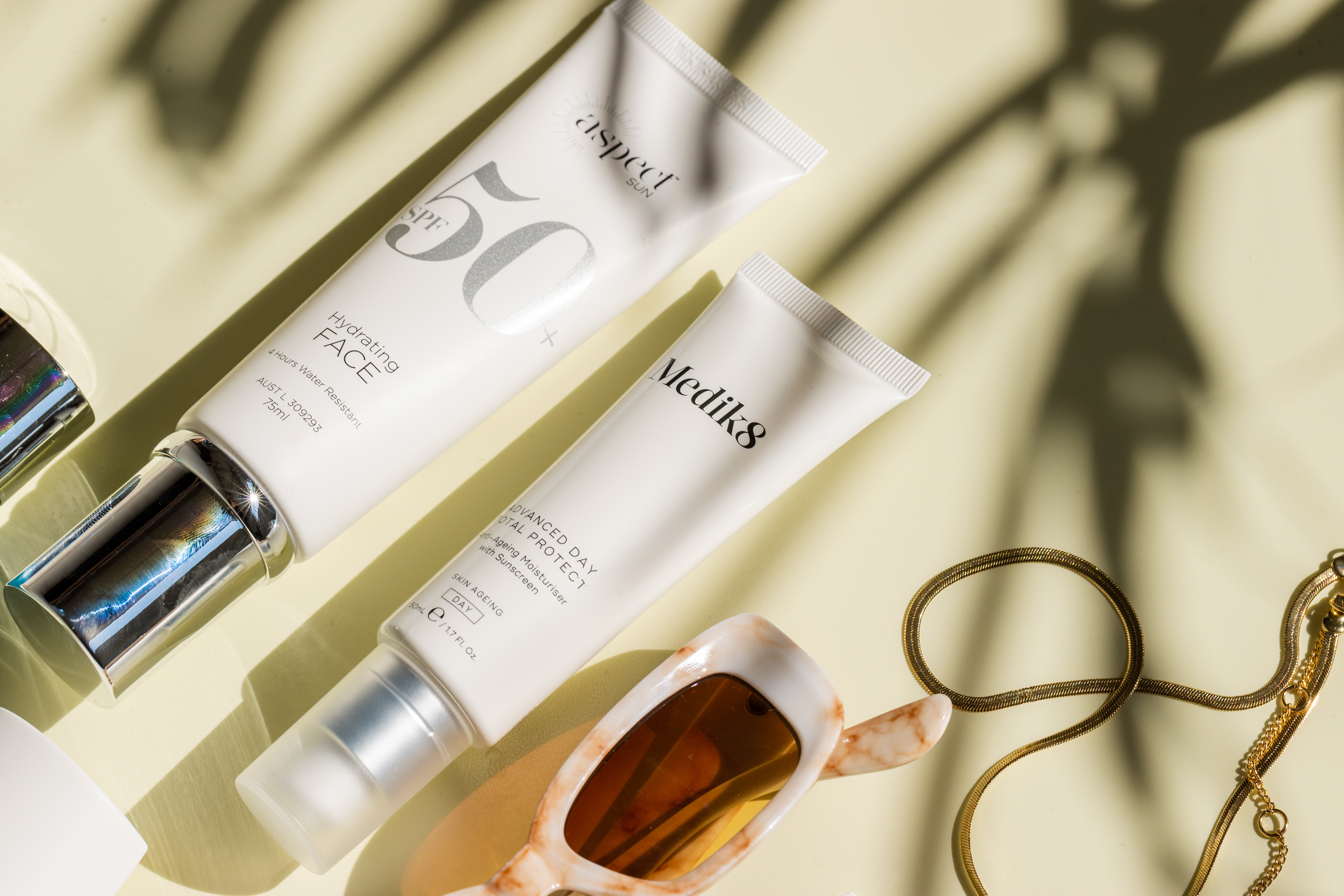 Our top SPF recommendations include:
-La Roche- Posay Anthelios Invisible Fluid
-Aspect Sun Hydrating Face SPF
-Medik8 Advanced Total Protection
-Colorescience Total Protection Faceshield
Lighter Makeup:
Although makeup technically isn't skincare, we still consider it a key player in your spring routine. Most traditional makeup clogs your pores and even more so when the weather is warmer which is not a nice feeling! Instead of reaching for your traditional heavier makeup products we suggest opting for something lighter and fresh like mineral makeup or a BB cream for the warmer months.
Some of our lighter makeup favourites include:
-Aspect Minerals Powder Foundation
-La Roche- Posay Uvida BB Cream
-Colorescience Sunforgettable SPF