Anti Ageing
What is a Day Time Serum? Our Guide to Antioxidants!
10.02.2023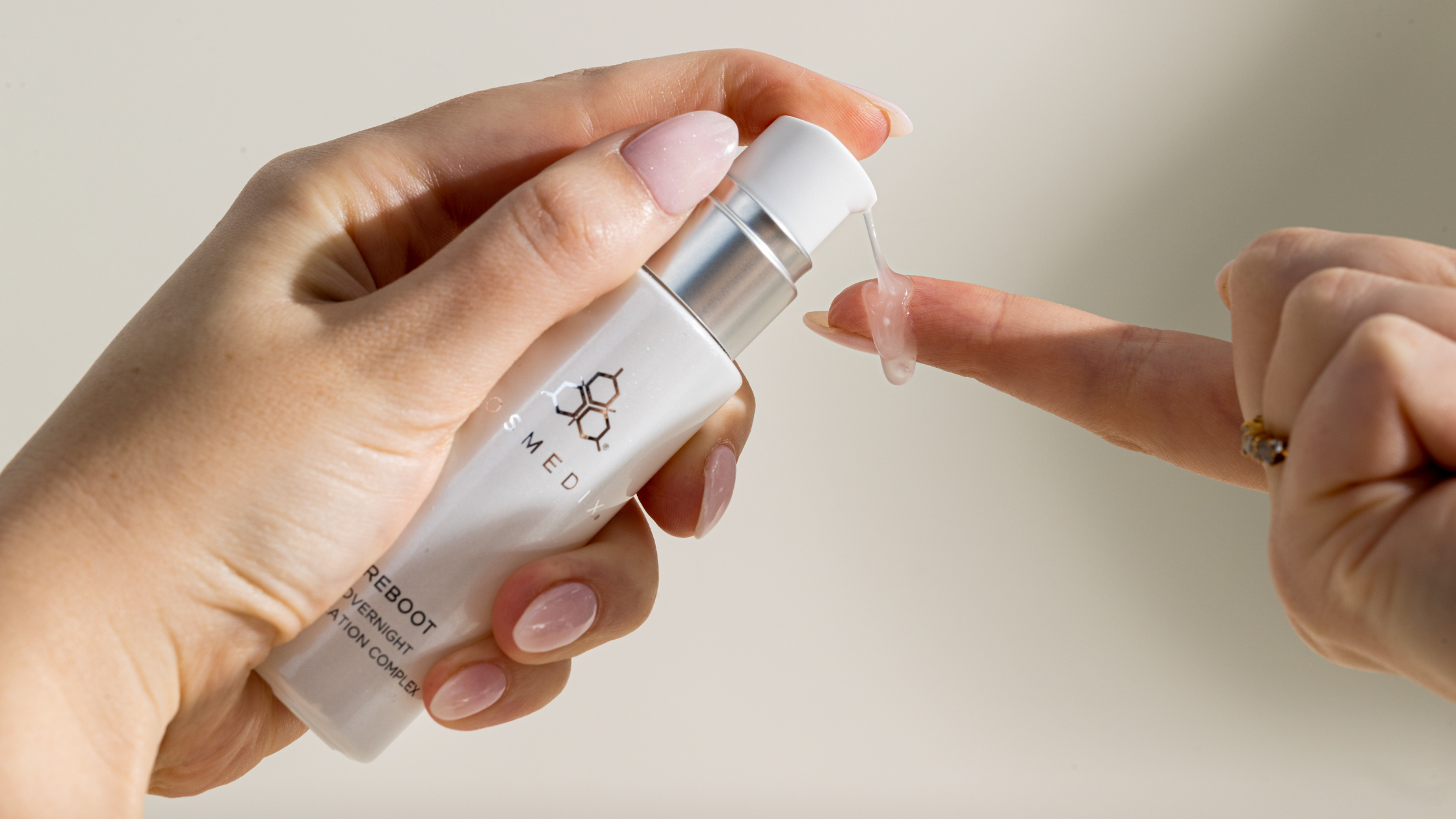 What is a daytime serum?
One of the most common questions we get at The Clinic Bondi is, "what is a daytime serum, and do they work?". Let us keep it simple, like good cosmeceutical skincare should be! To help kickstart start your antioxidants journey, use this as a guide to achieve this years brighter, smoother and firmer skin!

When we refer to a 'daytime serum' we are recommending an Antioxidant, think of it as a serum that protects and corrects your skin. But what exactly are Antioxidants? and how are antioxidants good for skin health? read on to find out.
WHAT ARE ANTIOXIDANTS?
Antioxidants are naturally occurring vitamins and minerals that neutralise free radicals and protect the skin from environmental damage. Some of the most popular antioxidants include Green Tea, Chamomile, Willowherb, Kakadu plum, Spin Trap, Resveratrol, Tocopherol Acetate (form of Vitamin E). Our favourite antioxidants are Vitamin C and Niacinamide, we go into more detail about them below. You can learn more about the antioxidants contained in our products in the key ingredients section on product pages.
Most Antioxidants are safe to use during pregnancy and breastfeeding, however, please refer to the individual product descriptions and always check with your physician.
View our range of Antioxidant rich skincare products
HOW DO ANTIOXIDANTS WORK?
Free radicals are responsible for breaking down our skin's collagen, resulting in blemishes, wrinkles, dark spots, fine lines and loose, sagging skin. Antioxidant substances prevent and slow down damage caused to cells by free radicals by binding to unstable molecules produced both naturally in the body and as a reaction to environmental stressors such as pollution.
WHY SHOULD YOU INTRODUCE AN ANTIOXIDANTS INTO YOUR ROUTINE?
Incorporating a daily Antioxidants product into your routine is like an insurance system for your skin, some of the main benefits including:
Defense against pollution
Our skin takes in a daily beating from pollution and environmental stressors, which is what leads to things such as sagging, wrinkles and a dull skin tone and other signs of ageing. Antioxidants applied topically can intercept this kind of environmental attack .
Skin Firming properties
The vital substances in our skins surface overtime become depleted due to breakdown in collagen which is what causes firmness to decline. Antioxidants can help slow down this kind of deterioration leaving your skin looking and feeling firmer.
Brighter complexion
Certain antioxidant products can improve the appearance of dull and uneven skin tones as well as pigmentation delivering a more healthy-looking complexion. Vitamin C is very effective in brightening the skin.
Skin soothing properties
Antioxidants is also great for soothing sensitised or reactive skin, in particular products including ingredients such as green tea, chamomile and beta-glucan stand out for their distinct calming effects which visibly sooth reddened, reactive and sensitive skin.
Anti-ageing - Fights fine lines and wrinkles
Use of topical antioxidants will neutralise excess free radicals, effectively reducing or preventing the attack on premature aging of our skin at a cellular level helping diminish and visibly soften the appearance of premature ageing such as fine lines and wrinkles.
For a prolonged youthful appearance to the skin, Antioxidants are a non-negotiable skin care staple that everyone benefits from when incorporating into their daily skin care regimen.
Our Top 5 Antioxidant Products Include - With 20% off!
Triple C Vitamin Therapy Serum 30ml
Much more than just a Vitamin C serum! A revolutionary blend of three different, unique, stabilised Vitamin C's, Societe Triple C Vitamin Therapy Serum offers high antioxidant, collagen boosting properties without irritation. This formula penetrates deeply to provide longer-lasting benefits...
Triple C Vitamin Therapy Serum 30ml
$176.00
Shop now
Alto Defense Serum FACE 30ml
SkinBetter Science Alto Defense Serum FACE is the latest scientifically advanced breakthrough in Antioxidant protection. A combination of 19 powerful Antioxidant ingredients provide a new level of comprehensive and dynamic defense against external free radicals. *This is a specialty product sold only...
Alto Defense Serum FACE 30ml
$230.00
Shop now
Affirm 30ml
Supercharged with over ten unique Antioxidants, Cosmedix Affirm is an Antioxidant firming serum that reduces visible signs of damage to your skin from sun exposure and environmental damage. The all-natural ingredients have each been clinically corrected to their most natural and active...
Redless 30ml
Aspect Dr Redless is such a loved serum, it is now available in 30mL size. Brilliant for alleviating dry and stressed skins, Aspect Dr Redless is essential to any skincare regime. Red, sensitive skin sufferers and mild irritation alike will...
Active C Serum 30ml
Aspect Dr Active C Serum is a powerful Antioxidant and Peptide serum, formulated with Vitamin C to help firm the surface of skin and promote elasticity for a radiant complexion.