dryness
Face Oil v Hyaluronic Serum, which is best for Winter?
30.06.2022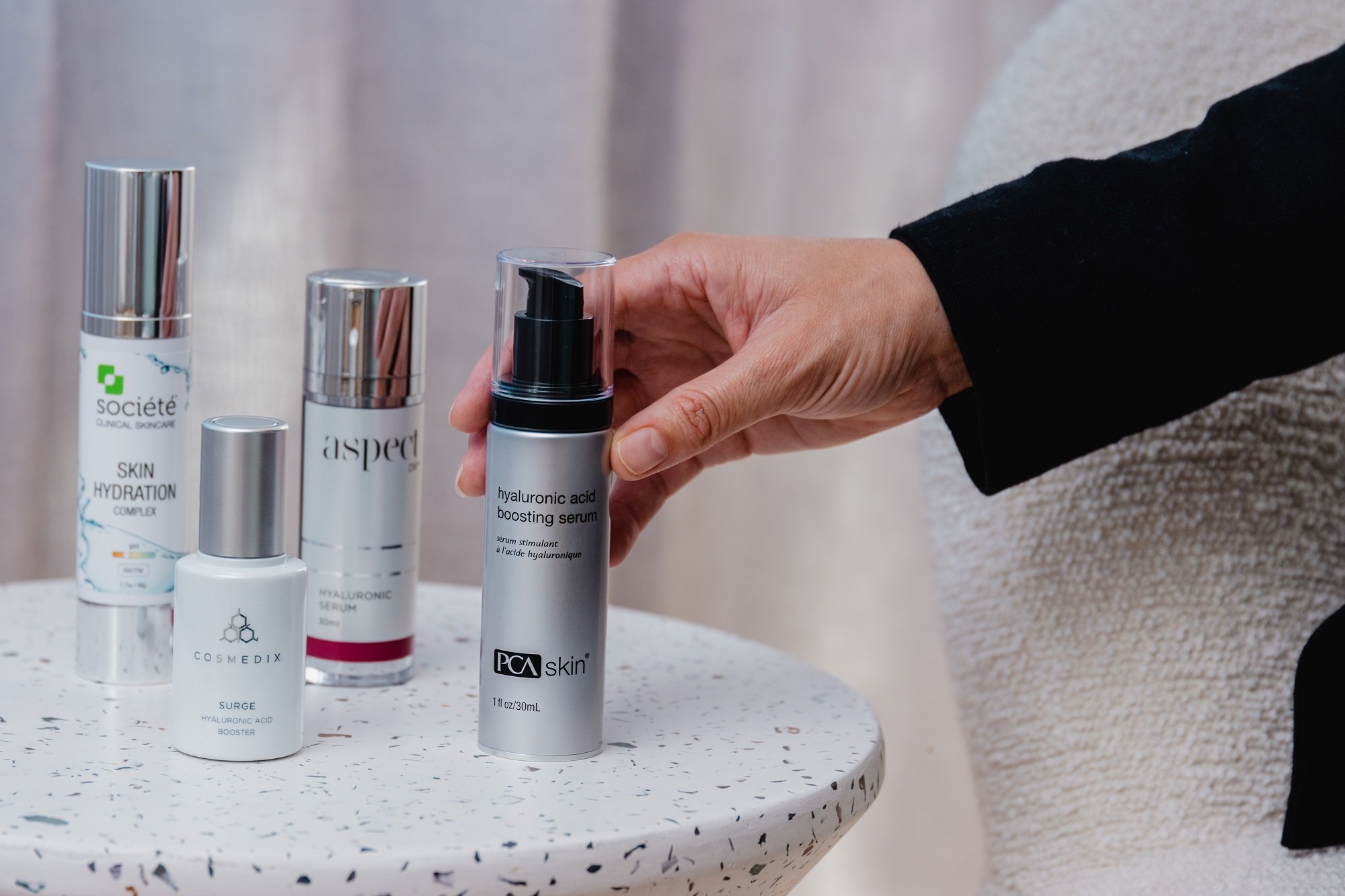 Just like you add layers to your wardrobe, during Winter you also need to add layers to your skincare. Face Oils and Hyaluronic Acid are two powerful products that combat dryness, dehydration and irritation, but how do they work, what is the difference between them, and which is best for you?
What are Face oils
A face oil as the name suggests is oil based, commonly containing essential fatty acids that calm skin, nourish skin and importantly, strengthen the skin's barrier. Due to their oily nature, face oils layer over the skin for intense hydration and protection from the harsh Winter elements or office air conditioning units.
Typically more affordable than a serum, face oils are a great addition to the skincare cupboard as they can be easily added into your routine any time you need extra moisture. Apply before moisturising, use instead of your moisturiser or as we love, a few drops mixed in with your moisturiser to allow them to penetrate together.
Face oils are best for
Dryness and dehydration
Irritated or sensitive skins
Expert tip
Combine a few drops of Cosmedix Remedy Oil $75 with The Moisturiser by Scott + Sullivan $90. Mix together and apply at night for an extra hydration boost.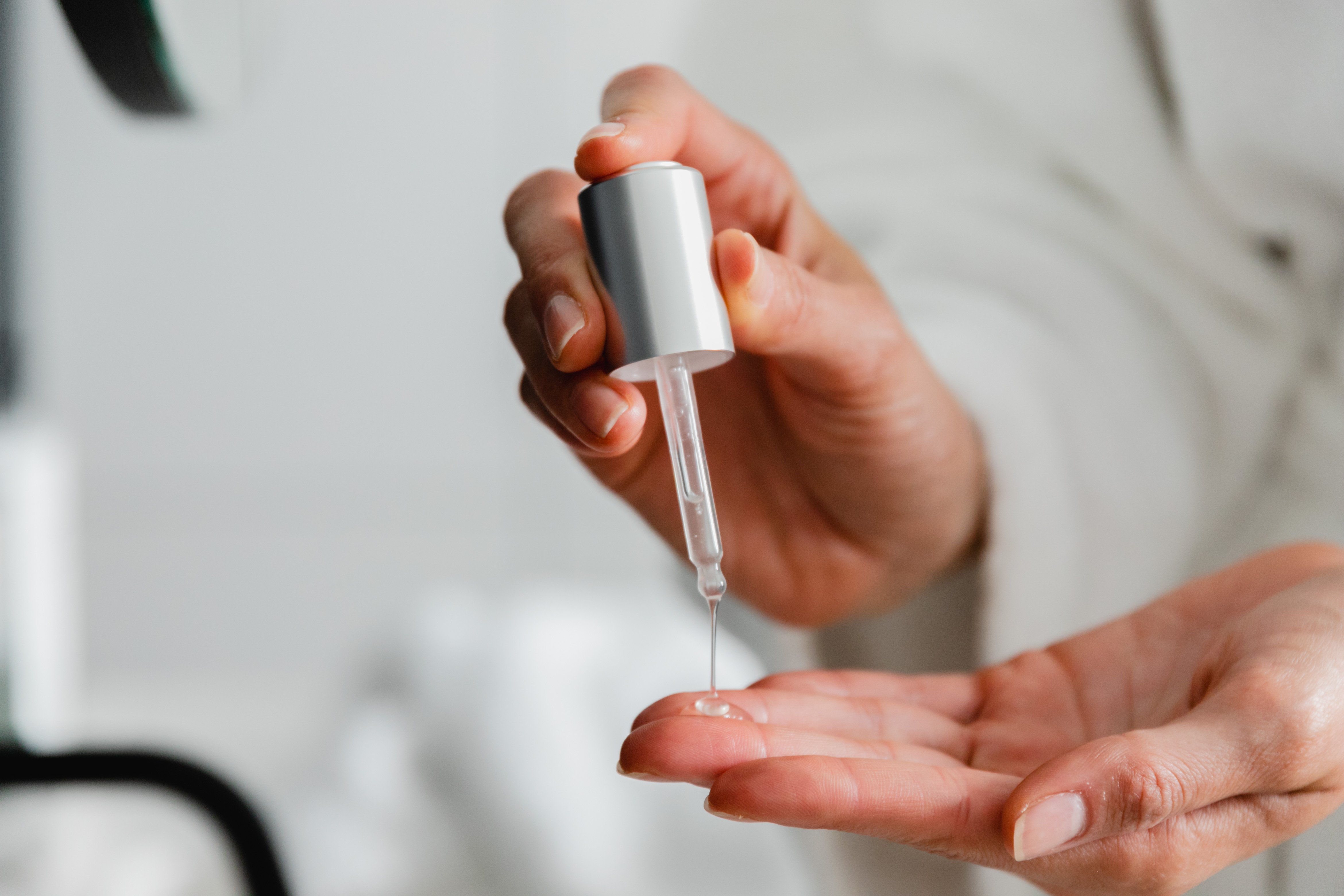 What are Serums
Face serums contain concentrated, medically formulated ingredients that are used in your skin care routine as a treatment step, targeted to your specific skin concern. There are many different types of serums, for example antioxidant serums for brightening, retinol serums for anti-ageing or pigment inhibitor serums for pigmentation.
Hyaluronic Acid serums are popular in Winter because they're a hydrating serum. Best known for holding 1000 times its weight in water, Hyaluronic Acid helps to add and retain moisture in the skin. You may notice various forms of Hyaluronic Acid on skin care ingredients lists: Hyaluronic Acid and Sodium Hyaluronate soften and smooth skin and help reduce trans epidermal water loss. Hydrolyzed Hyaluronic Acid delivers deeper moisturisation and helps reduces the appearance of wrinkles.
A Hyaluronic Acid serum can be easily added to your skin care routine in Winter, after cleansing and before moisturising. They can also be used complementary with other serums you may be using, apply your treatment serum first, then Hyaluronic Acid serum, then finish with moisturiser.
Hyaluronic Serums are best for
All skin types
Anti-ageing
Water based, so can be used on oily and combination skin.
Hyaluronic Acid contains some antibacterial properties making it excellent hydration choice for the control of acne.
Which is best for me?
For oily or breakout prone skin, we recommend Hyaluronic Acid Serums. For other skin types it really comes down to personal preference Some cannot live without the indulgent, dewy feel of a face oil, while others prefer the lighter feel of a serum. Can't decide? Book a free Video Consult! Our registered urses are available over video call to assess your skin and prescribe the right products for you.
Top Rated Face Oils
Bakuchiol Complete 30ml
Help reduce the look of fine lines while hydrating the skin with this unique Plant- Based Retinol Alternative Serum. Bakuchiol Complete is a light and conditioning serum that is powered by Bakuchiol, a vegan botanical alternative to traditional retinol that...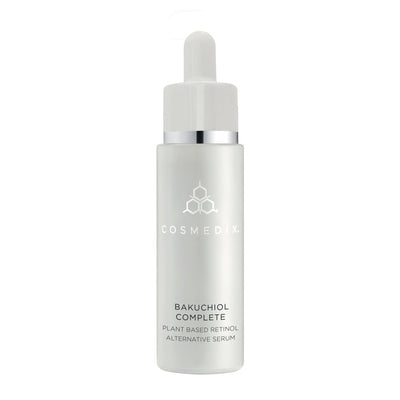 Redless 30ml
Aspect Dr Redless is such a loved serum, it is now available in 30mL size. Brilliant for alleviating dry and stressed skins, Aspect Dr Redless is essential to any skincare regime. Red, sensitive skin sufferers and mild irritation alike will...
Remedy Oil 30ml
Cosmedix Remedy is a multitasking face and body elixir utilises a revitalising mix of oils rich in Omega Fatty Acids, Antioxidants and Vitamin E; that moisturise, nurture and protect the skin from head to toe.
Brilliancy
Help brighten the look of the complexion while quenching the skin with lasting hydration using the Brilliancy Vitamin C Brightening Face Oil. Formulated with a concentrated Vitamin C derivative, this lightweight face oil helps illuminate the look of dull skin...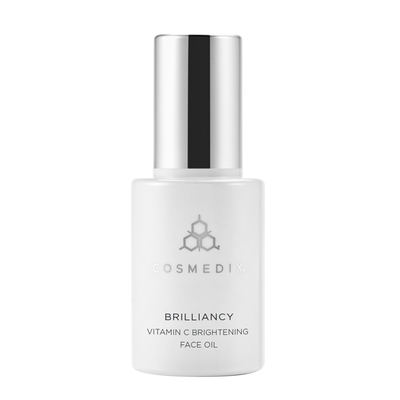 Hyaluronic Serums
Hyaluronic Serum 30ml
Aspect Dr Hyaluronic Serum is specifically formulated with a unique blend of Hyaluronic Acid that replenishes the skin's moisture content and repairs dry or inflamed skin, while soothing, calming and hydrating. 
Hyaluronic Acid Boosting Serum 30ml
Plump, hydrate & smooth skin with this advanced hyaluronic acid formulation. PCA Skin Hyaluronic Acid Boosting Serum is an advanced ingredient blend that hydrates the skin in multiple ways for optimum results.
Hyaluronic Acid Boosting Serum 30ml
$230.00
Shop now
Surge Serum 30ml
This Hyaluronic Acid serum dramatically boosts skin hydration, plumps appearance of skin and helps protect skin from transepidermal water loss. Cosmedix Surge Serum is essential in helping your skin stay moisturised and protected from environmental stressors which helps minimise the...