Bridal Skin Prep - Your Wedding Skincare Survival Guide!
26.04.2023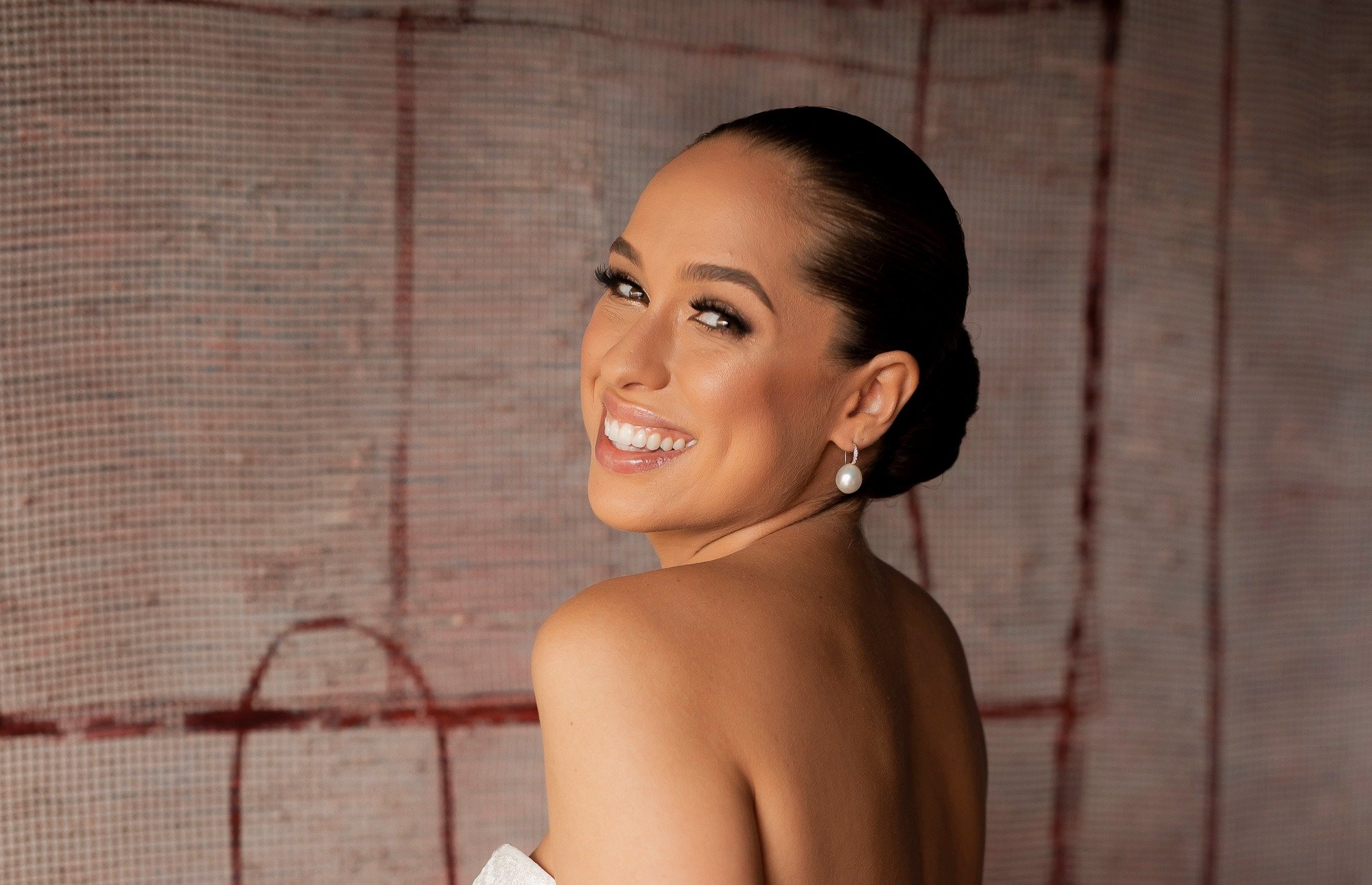 Our first piece of advice for any bride on their wedding skincare journey is to scale it all back and stop everything that you're on. It's important to first establish your skin type!
Establishing your skin type is an essential step in developing an effective skincare routine. To determine your skin type, start by cleansing your face with a gentle cleanser and patting it dry with a soft towel. Wait for about an hour and then observe your skin's condition.
- If your skin feels tight and dry, you likely have dry skin. If your skin feels oily and shiny, you may have oily skin.
- If your skin has a combination of oily and dry areas, you may have combination skin.
- If your skin reacts easily to products, your skin appears red and blotchy, then you will have sensitive skin.
- If your skin feels comfortable and balanced, without any signs of dryness or oiliness, you likely have normal skin.


Step 1 - Getting the Basics Right!
Once you have identified your skin type, you can choose skincare products that are specifically formulated for your skin's unique needs, helping you achieve healthy, glowing skin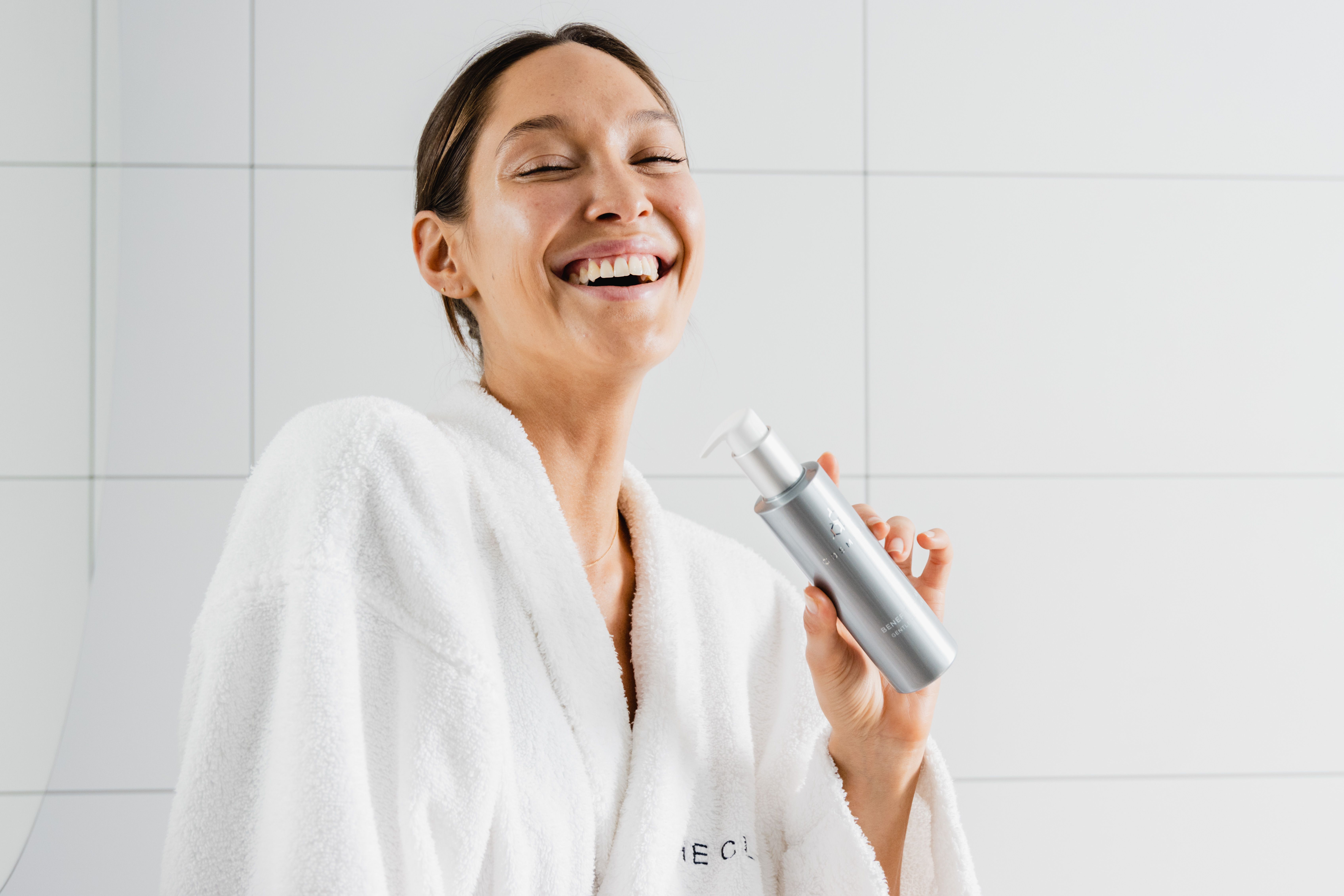 Getting the basics right is crucial when starting a skincare routine, and it all begins with a good cleanser and moisturiser. Cleansing helps to remove dirt, oil, and impurities that accumulate on the skin's surface, while moisturising helps to hydrate and protect the skin from damage. When choosing a cleanser, it's important to select one that is appropriate for your skin type and to use it twice a day, in the morning and before bed. Additionally, a moisturiser should be applied immediately after cleansing to help lock in moisture and provide a protective barrier for the skin. By starting with these two key steps, you can establish a solid foundation for your skincare routine and set yourself up for healthy, glowing skin.
For Oily Skin we recommend;
- Cosmedix Purity Clean soothes and revitalises with numerous botanical ingredients. Penetrating, eliminating cellular debris, purifying and hydrating.
- Aspect Dr Ultra Light Hydration is a non-comedogenic formula that provides long lasting hydration throughout the day for combination and oily skins. It is important to moisturise even if you have oily skin
For Normal, Dry & Sensitive Skin we recommend:
- Cosmedix Benefit Clean is the key to a simple and effective skin care regime. The deep cleansing formula gently removes impurities, makeup and pollutants, whilst providing calming and nourishing properties.
- Scott & Sullivans The Moisturiser is a luxurious cult product is a rich, hydrating, fast-absorbing moisturiser for all skin types (except the really oily).
Step 2 - Exfoliate!
The next step would be to start exfoliating, we would opt for a non physical exfoliation to reduce the risk of skin irritation. Unlike physical exfoliators, which use abrasive particles or tools to slough off dead skin cells, non-physical exfoliators use chemicals or enzymes to gently dissolve and remove dead skin cells from the surface of the skin.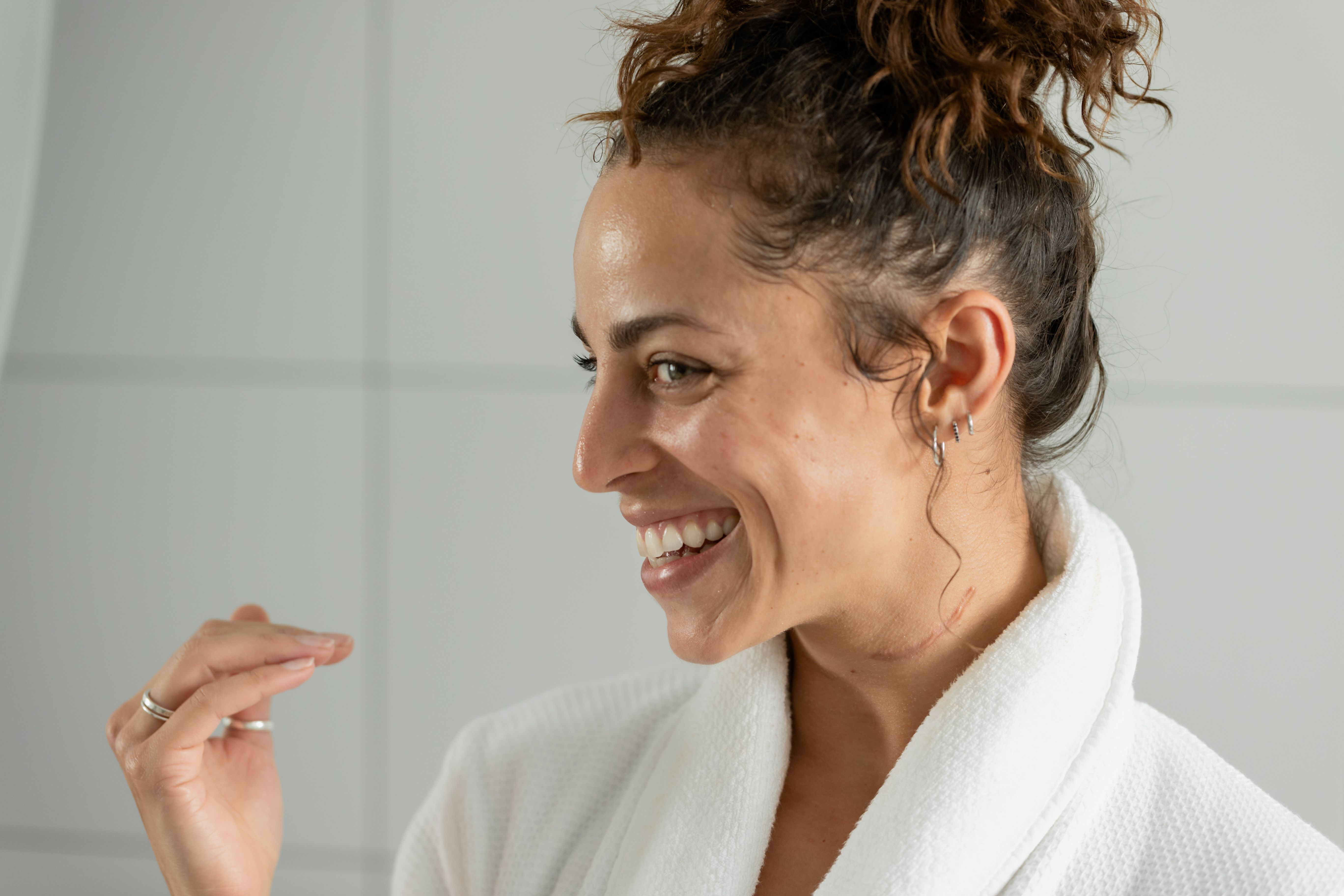 This type of exfoliation can help to improve skin texture, reduce the appearance of fine lines and wrinkles, and minimize the appearance of pores. It can also help to brighten the complexion and improve skin tone, giving you a healthy, radiant glow. By using a non-physical exfoliator before your wedding, you can help ensure that your skin looks smooth, luminous, and flawless on your special day.
We recommend Societe's Superfruit Enzyme Exfoliator which can be used right up until the wedding day, initially starting of once a week and building this up to twice a week, leaving it on for around 20-30 minutes to detoxify the skin for a fresh and clear complexion.
In addition, we would recommend the go to serum, Cosmedix Affirm. This serum is suitable for all skin types. Its supercharged with over ten unique Antioxidants, Cosmedix Affirm is an Antioxidant firming serum that reduces visible signs of damage to your skin from sun exposure and environmental damage.
Step 3 - Incorporating a Corrective Serum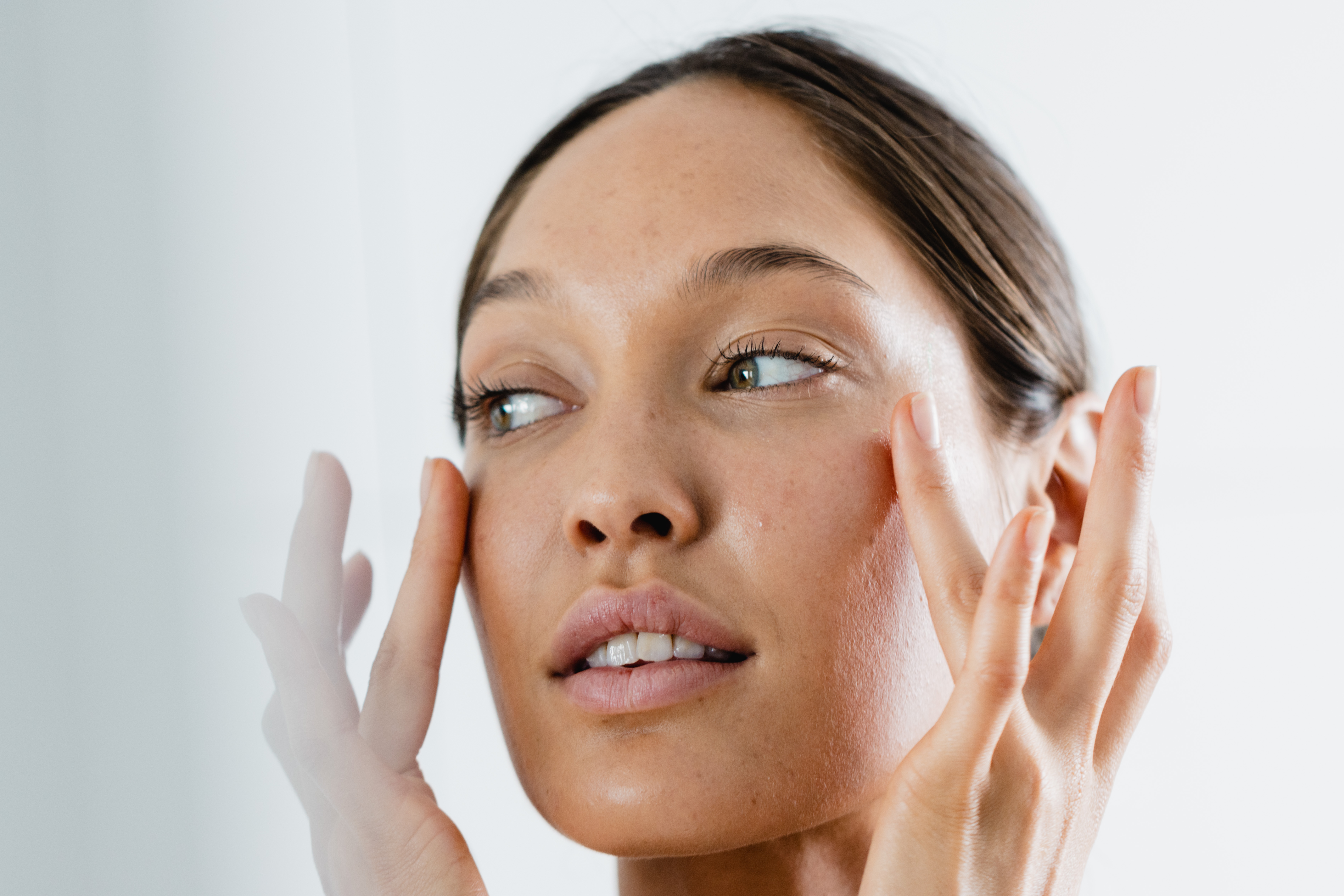 Incorporating a corrective serum into your skincare routine can provide numerous benefits for a bride, helping you achieve your best possible complexion on your wedding day. Corrective serums are highly concentrated formulas that are designed to target specific skin concerns, such as fine lines and wrinkles, dark spots, uneven skin tone, or acne. By incorporating a corrective serum into your skincare routine, you can provide your skin with powerful ingredients that can help to improve its overall health and appearance.
One of the main skin concerns we see here at The Clinic is pigmentation. Most brides and women who live in Australia have some form of pigmentation, whether that be a little sundamage and just looking to even up their skin tone, some with people have discolouration from past acne/pimples.
Our powerhouse serum for pigmentation, would be Complete Pigment Plus from Aspect Dr! You would incorporate this into your nightime skincare routine like so - Cleanse, Pigment Serum, Moisturise!
Another corrective serum that you can include into your skincare regime if you have oily and acne prone skin is Niacinamide. This is perfect for brides who still feel they need a little bit more oil control. Our favourite Niacinamide is Cosmedix B Complex that can be easily mixed with your favourite serum or moisturiser!
Step 4 - Importance of the Eyes!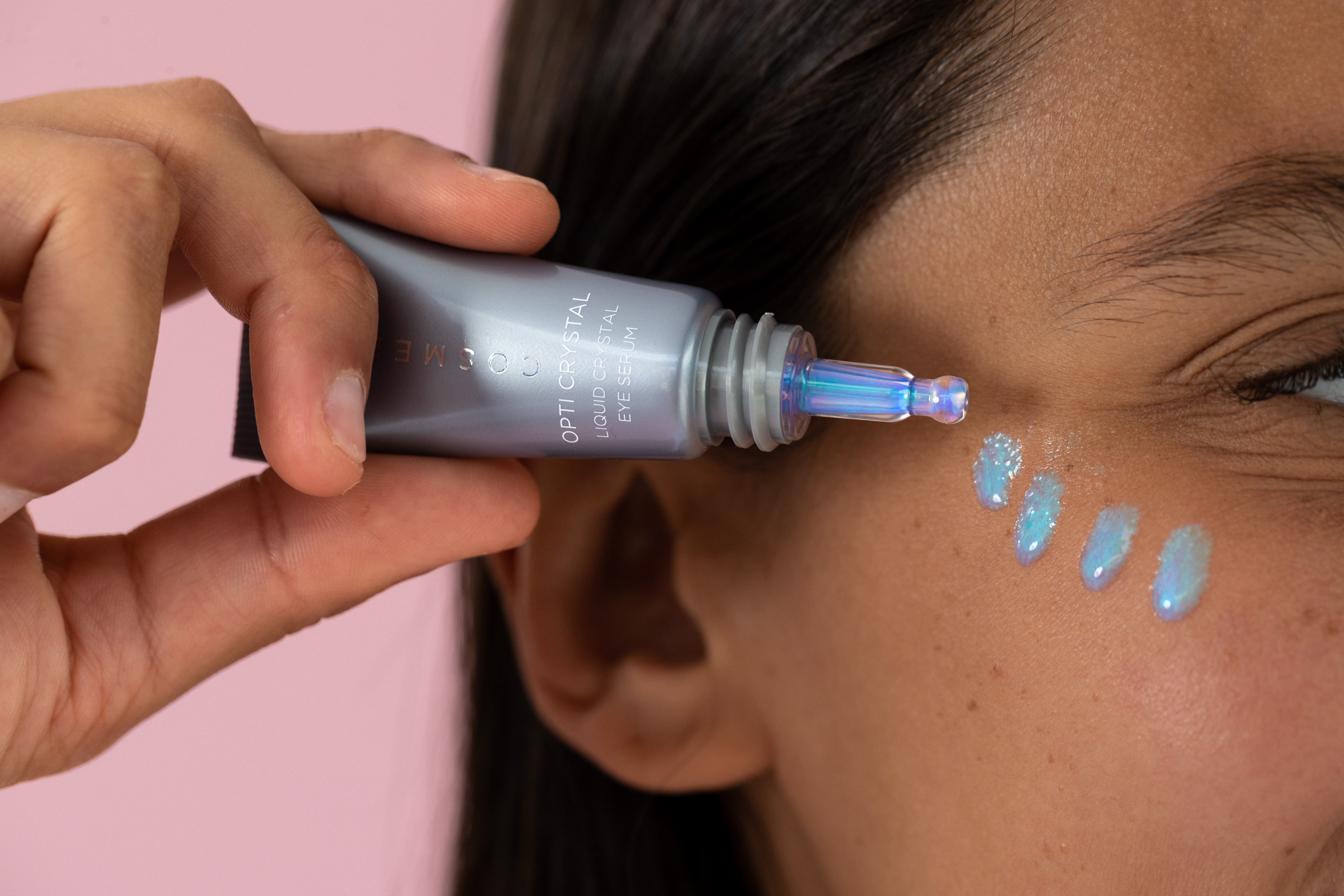 Incorporating an eye cream into your skincare regimen before the wedding is important for several reasons. The skin around the eyes is delicate and thin, making it more prone to dryness, fine lines, and wrinkles. The key to minimising fine lines, eliminating dark circles and reducing puffiness is hydration!
Our top recommendation at The Clinic is Cosmedix Opti Eye Crystal. Our best selling product has all your eye issues covered - dark circles, puffiness and fine lines - in one genius formula. A Liquid Crystal serum that replenishes damaged, thinning skin around the eyes.
Step 5 - Taking things to the Next Level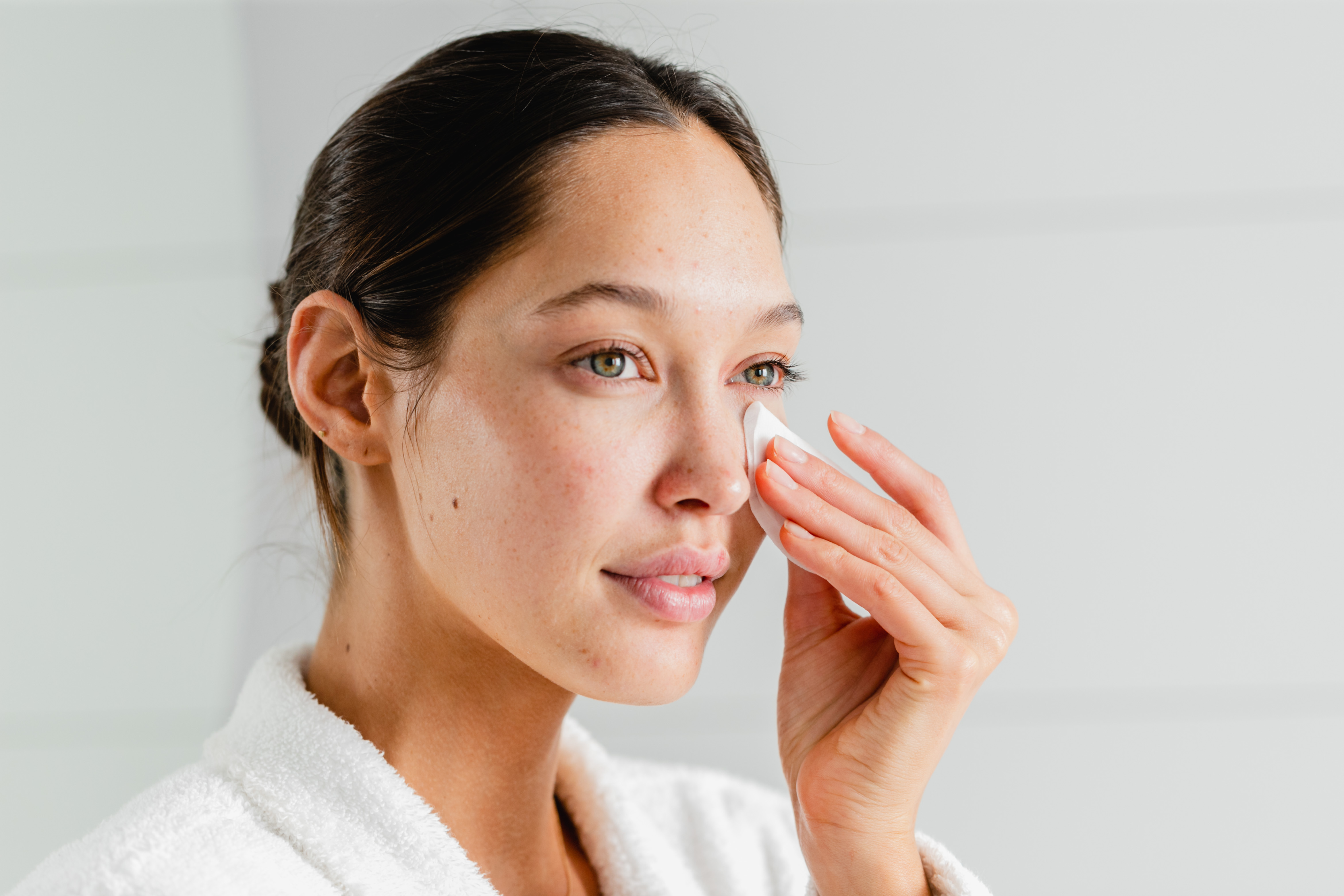 Looking to take the next step in upgrading your skincare routine before the wedding? Not everyone needs to incorporate this step as the ingredients are highly active (and not suitable for pregnant or breastfeeding women), but if you're looking to really target specific issues further then this step is for you. Depending on your skin type and the additional skin concerns you want to target, we recommend the following products!
For Normal to Dry Skin, our favourite is the Age Defying Boost Pads from Societe. The Societe Age Defying Boosting Pads are a physician inspired anti-ageing treatment designed to target skin ageing in nine different ways. The powerful formula contains Retinol, Vitamin C, Hyaluronic Acid and Antioxidants in a useful jar of 60 pads, helping to reduce the appearance of deeper lines and wrinkles, whilst encouraging rejuvenated and glowing skin. Use as an adjunct to your traditional home skin routine to boost and enhance results.
For Normal to Oily Skin, we love Societe's Clear Skin Boosting Pads! This is a physician inspired pore treatment designed to increase clear skin results for problem skin conditions. The powerful formula contains AHAs, BHAs and Antioxidants in a useful jar of 60 pads, helping to improve problem skin, decrease acne and breakouts and minimise oily shine. Use as an adjunct to your traditional home skin routine to boost and enhance results.
Step 6 - The Emergency Supplies
No matter how well you plan, sometimes last-minute skin emergencies can pop up unexpectedly. Fortunately, there are a number of skin-correcting products available that can help you quickly and effectively address these issues.
If you have a breakout or blemish, a spot treatment with salicylic acid can help to reduce inflammation and clear up the affected area. We recommend Aspects Stop Spot to keep breakouts at bay, dispensing an updated formula that has a gel like consistency for targeted use.
If you have dry, flaky skin, a hydrating serum or moisturiser can help to restore moisture and leave your skin looking smoother and more supple. Our Go-to is Aspect's Hydrating Mask, leaving this on overnight for optimum hydration and waking up with smooth and supple skin ready for the big day!
And if you're dealing with redness or irritation, a calming mask or serum with ingredients like aloe vera or chamomile can help to soothe the skin and reduce inflammation. Societe Calming Relief Balm helps reduce the appearance of problematic skin conditions, including redness, itching & hyper-sensitivity. its also Ideal for use to soothe and calm the skin after treatments & laser procedures.
Puffy Eyes? The Societe Eye Peptide Gel Mask instantly hydrates, plumps and relieves dry, stressed skin. With cooling plant based, barrier repairing stem cells and polypeptides that work to reduce redness and puffiness.
Step 7 - The Night Before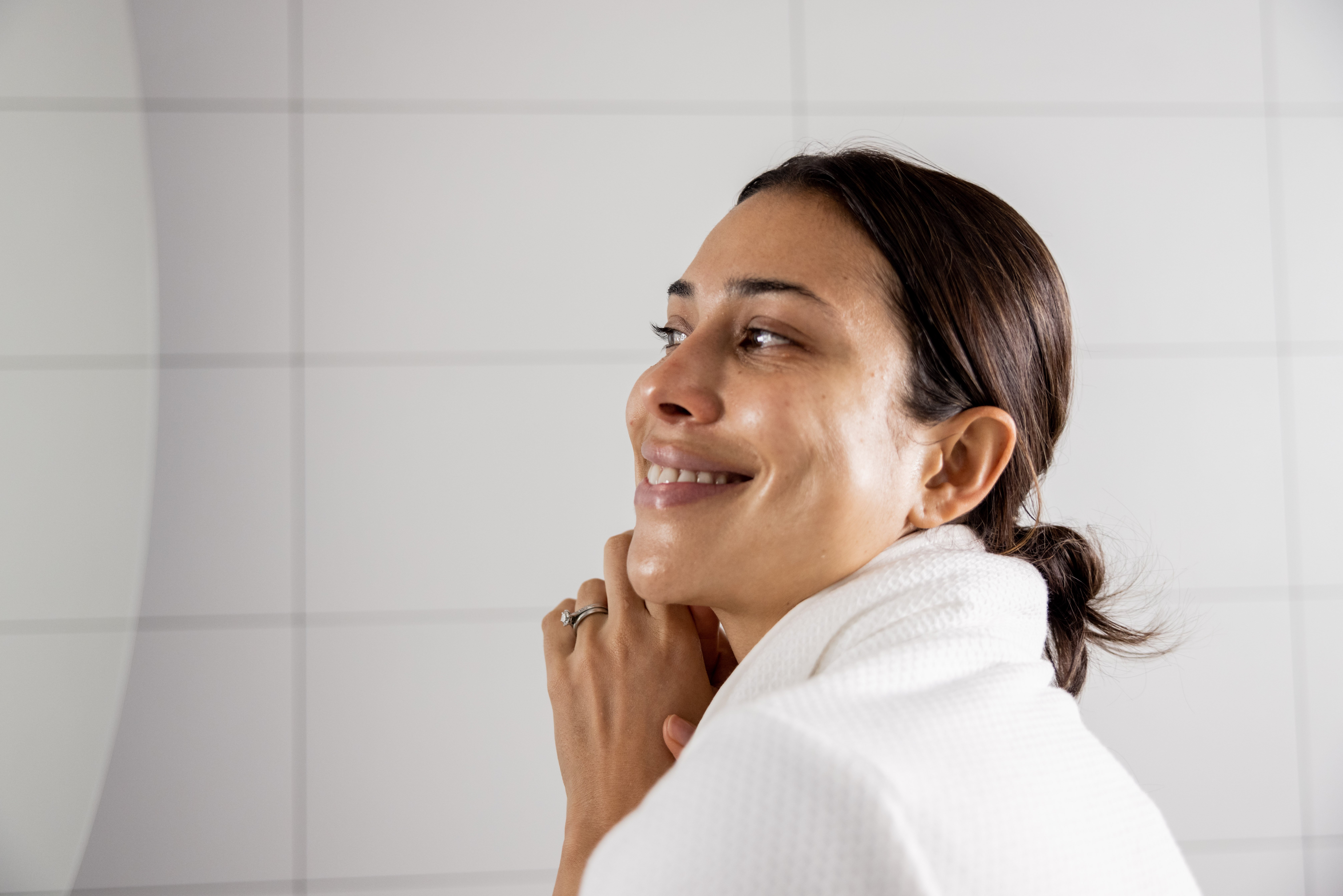 Preparing your skin the night before the wedding is an important part of ensuring that you look your best on your big day. Here are some key steps to take:
Cleanse your skin: Use your chosen cleanser as previously discussed to remove any makeup, dirt, and oil from your skin. This will help to prevent breakouts and ensure that your skin is clean and fresh.
Exfoliate: Use your Societe Superfruit Exfoliator to remove dead skin cells and promote cell turnover. This will leave your skin looking smoother and more radiant.
Mask Up: The Societe Rejuvenating Peptide Masks were originally developed to restore the skin after invasive treatments (they are that effective). We love this sheet mask so much, we recommend them for anytime the skin needs an instant hydration boost! They are also the perfect way to have a little fun the night before the wedding to mask up with your mum, girlfriends and sisters enjoyed with a glass of champagne!
By following these simple steps, you can help to ensure that your skin looks its best on your wedding day, giving you the confidence to walk down the aisle and say "I do" with glowing, radiant skin.