anti-ageing
Sunscreen: our best anti-ageing secret
25.09.2020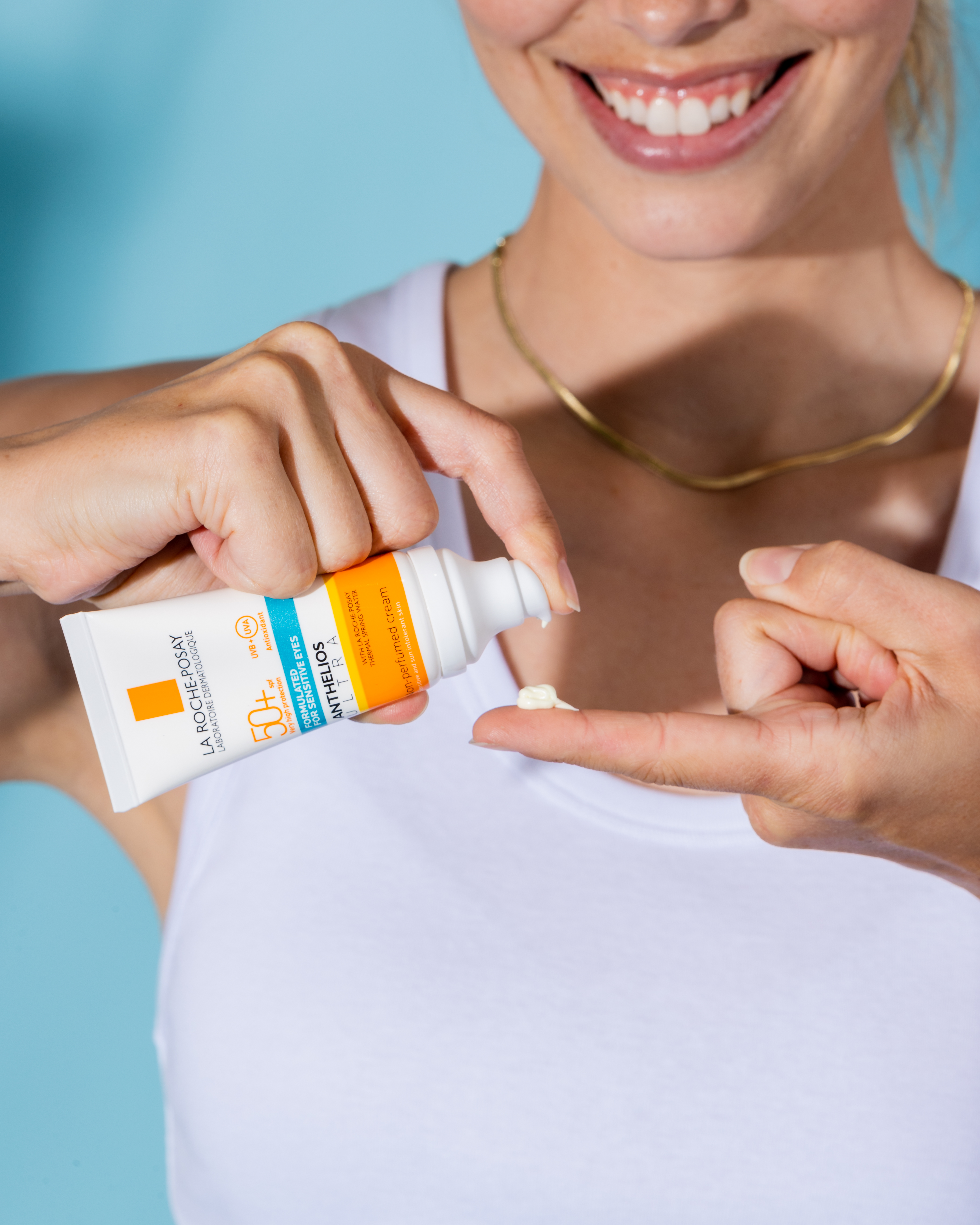 While we are all about the anti-ageing serums and moisturisers, there's nothing like a good old fashioned sunscreen to keep the wrinkles at bay. Yes, you heard right, the humble sunscreen is actually your secret weapon against premature ageing. No matter your age or skin type, it's never too late to protect your skin from sun damage. Read on as we explore everything sunscreen-related and find out why you should never leave (or stay) home without it.
Is Sunscreen really that important?
In a word – yes. Think of it like brushing your teeth. Applying a broad spectrum sunscreen should be a daily habit, an essential step in your morning skincare routine. Not only does it shield you from damaging UVA and UVB, those nasty rays responsible for premature ageing and the dreaded sunburn, sunscreen also protects you from skin cancer. Pretty important when you consider Australia has one of the highest skin cancer rates in the world. The only exception to the sunscreen rule is babies under 6 months who should be protected with clothing, hats and shade instead. After 6 months a gentle children's sunscreen is recommended for the little ones and their sensitive skin.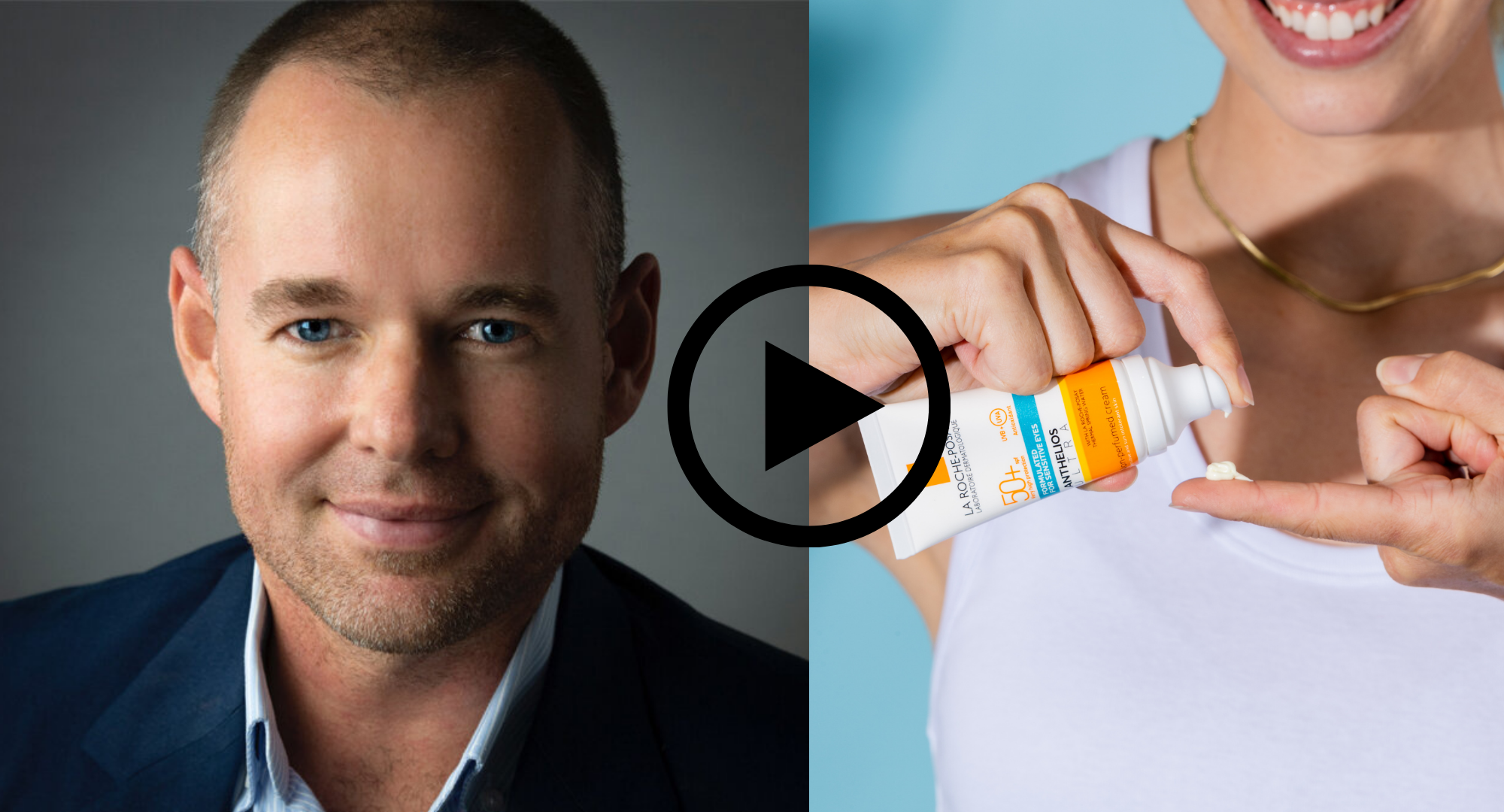 Dermatologist Dr. Stephen Donoghue explains what the sun is doing to our skin
What is SPF, anyway?
The SPF or Sun Protection Factor measures how well a sunscreen protects our skin from sunburn. The rule of thumb here is the higher the better, with Australia's SPF standards much higher than the rest of the world. A higher SPF rating also offers additional protection from UVA which is the type of radiation responsible for ageing the skin. The Australian Cancer Council recommends we use a broad spectrum, water resistant sunscreen of SPF 30+ or above, applying it generously 20 minutes before sun exposure, and reapplying regularly to maintain the SPF level on the bottle.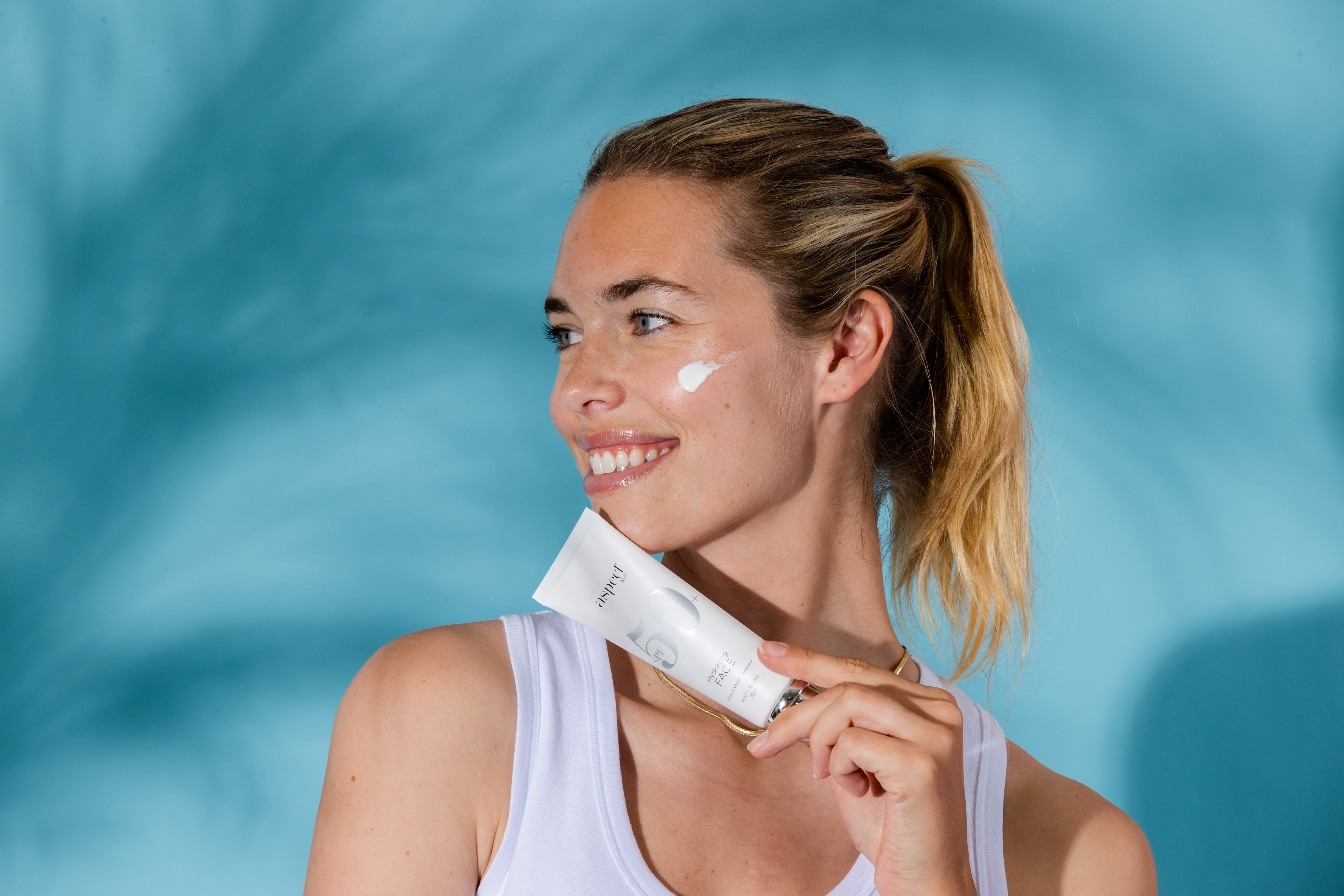 What's the difference between UVA and UVB rays?
Sunscreens protect us from dangerous Ultraviolet (UV) radiation from the sun. While UVA and UVB rays are responsible for different types of sun damage, they both contribute to skin cancer. This is why a Broad Spectrum sunscreen is recommended as it filters out both UVA and UVB rays.
UVA
This type of radiation penetrates the skin more deeply, causing damage to cells on the inner part of the top layer of our skin, where most skin cancers occur. UVA causes a combination of tanning, premature ageing and skin cancer. These rays are particularly bad for us as they can penetrate through windows and cloud cover.
UVB
UVB rays penetrate the outer layers of our skin causing sunburn, tanning and blistering. The SPF Factor on your sunscreen bottle refers to the UVB rays and how long it would take the sun to burn your skin with that product, compared to without it. The intensity of UVB rays varies and is more powerful at different times of day, high altitudes and around reflective surfaces like snow or ice.
Should I wear sunscreen every day?
You probably know by now that sunscreen protects your skin from sunburn, skin cancer and premature ageing. What you may not know is that sunscreen is not just for long stretches spent outdoors at the beach or in the garden. Sunscreen is actually a must-have for every day to protect you from the incidental sun exposure you didn't even notice. Anything from your walk to the car to hanging out the washing is prime time for a little sun damage to sneak in. Most surprising of all? Time spent indoors. Shockingly, UVA rays can penetrate though glass, so all that time working from home lately could also be damaging your skin.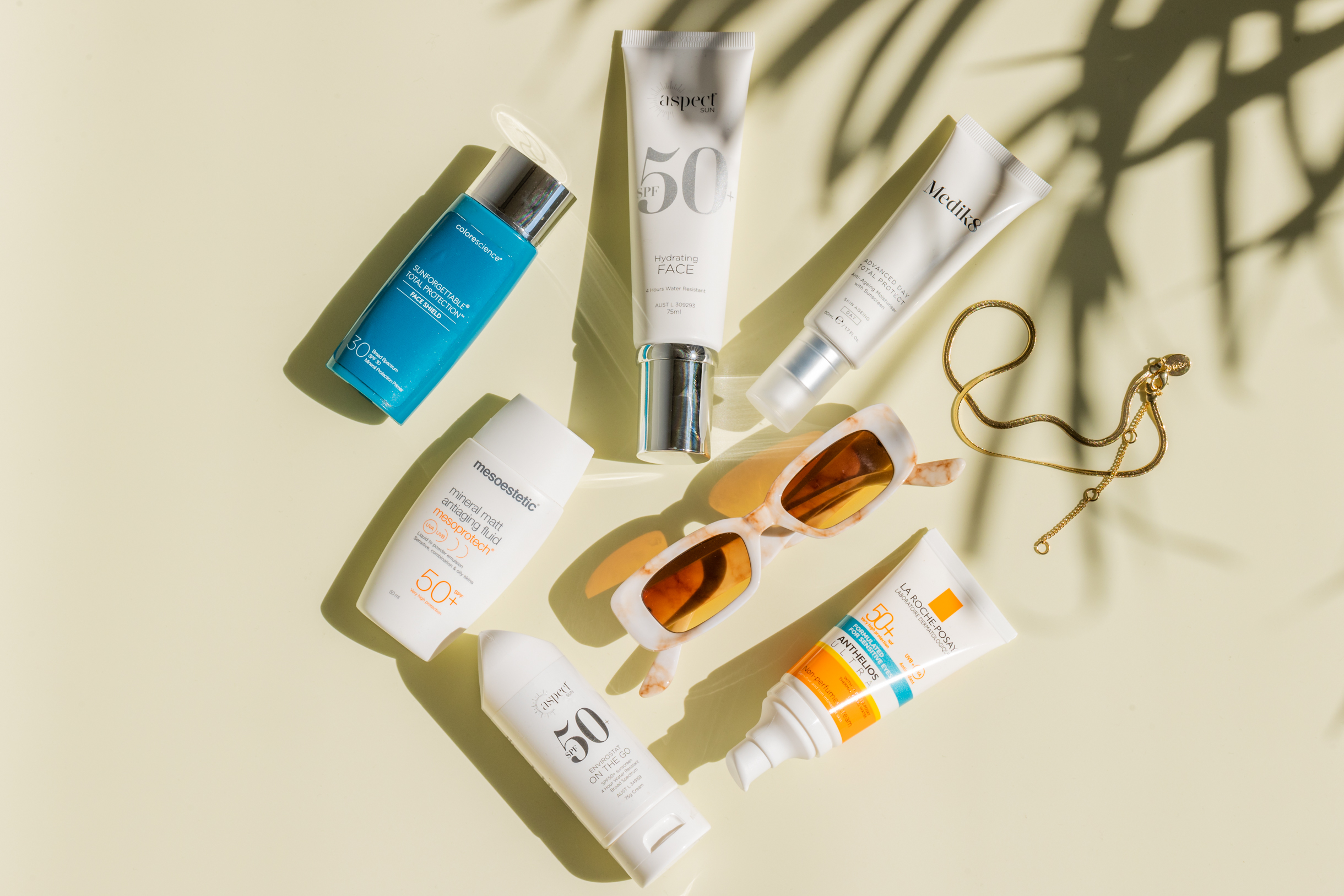 What are Chemical and Physical sunscreens?
Chemical Sunscreens
No doubt you are already familiar with chemical sunscreens. Picture the majority of sunscreens available in the Australian market. Lighter in consistency, these formulas penetrate the skin and absorb UV rays, converting them into heat before releasing them from the body. Perfect for everyday use, chemical sunscreens are ideal under makeup, offering good UV protection without the greasy feel or dreaded white residue. Generally suited to most skin types, their UV filters may cause breakouts and allergic reactions in sensitive skin, so chemical sunscreens aren't necessarily for everyone. Our favourite right now? La Roche-Posay's best selling Anthelios XL Ultra Light Fluid Facial Sunscreen.
Physical Sunscreens
Ever used zinc cream? That opaque white or brightly coloured sunscreen often seen at the beach or cricket is actually a form of physical sunscreen. Unlike chemical sunscreens, a physical sunscreen sits on the surface of the skin, using active minerals such as zinc oxide and titanium dioxide to reflect and scatter UV rays. Thicker and greasier in consistency, physical sunscreens make it easy to see if you've missed a spot. They are suitable for all skin types, especially sensitive, and are ideal for children. The downside here is they can wash or sweat off easily, so need to be reapplied regularly. We recommend Colorescience Total Protection Faceshield for its lightweight feel and boost of antioxidants.
What is the best sunscreen for my skin type?
Normal – Combination Skin
If you are lucky enough to have normal to combination skin, you can really take your pick of sunscreens on the market. We suggest opting for a texture and type that suits your lifestyle. For those who prefer a lightweight feel, why not try La Roche-Posay Anthelios XL Ultra Light Fluid or its tinted alternative La Roche-Posay Anthelios XL Ultra Light Tinted Fluid, ideal to wear under make-up. If you are looking for something a little heavier which is also 4 hours water resistant - try Aspect Sun Envirostat Face or Envirostat On-The-Go, the perfect beachside companion.
Oily or Acne Prone Skin
If you have oily or acne-prone skin, you may be a little wary of sunscreens. The good news is there are plenty of options available which won't turn your face into an oil slick or lead to more breakouts. We suggest La Roche-Posay Anthelios XL Dry Touch Facial Sunscreen, which absorbs excess oil and neutralises shine. A more luxe option is the oil-free Colorescience Total Protection Face Shield, a physical sunscreen which boasts antioxidant properties. Our Director Kaye swears by it!
Dry or Sensitive Skin
If you have dry or sensitive skin prone to irritation, we hear you, sunscreens can be hard! For sensitive skin it's best to stick with sunscreens tailored to your skin type as they contain ingredients designed to minimise the chances of irritation. Why not try La Roche-Posay Anthelios Ultra Facial Sunscreen, developed especially for sensitive skin and eyes. If your skin is sensitive post-treatment, we recommend using a mineral sunscreen like Colorescience Sunforgettable Brush-On Shield which instantly minimises downtime redness and protects your skin with SPF30 coverage. For those looking for a boost of hydration, try Aspect Sun Hydrating Face, ideal for more mature or sun damaged skins.
Frequently asked questions
How much sunscreen should I use?
You need to apply a lot more sunscreen than you think! Half a teaspoon is recommended for the face and neck and roughly a shot glass full will cover your body. Don't forget to cover your ears, neck and hands, and any other areas of skin which might be exposed to the sun. Where does sunscreen fit into my makeup routine? During your morning skincare routine you should apply your moisturiser, followed by a broad spectrum sunscreen, then your makeup (if you are wearing any). While your foundation may have an SPF rating, it won't offer total sun protection, so you still need to apply your sunscreen under it.
Do I need to wear sunscreen while working from home?
Yes, surprisingly you should still wear sunscreen at home as UVA rays are so powerful they can penetrate glass windows, causing premature ageing and skin cancer. If you are still unsure about selecting the right sun protection for you, we recommend consulting a skincare professional for a tailored recommendation. Whether you visit us in our Bondi Junction clinic, or book a free Facetime video consultation, our Registered Nurses will be happy to assess any sun damage and provide personalised skincare, treatment and sun protection recommendations to suit your skin concerns.
Envirostat On The Go SPF 50 75ml
Aspect Sun Envirostat On The Go SPF 50 is a daily sunscreen essential in any skincare regime. Providing broad spectrum UVA and UVB SPF 50+ protection, this chemical sunscreen is suitable for facial and body use offering four hours water-resistant...
Envirostat On The Go SPF 50 75ml
$30.00
Shop now
Mineral Powder
A loose mineral powder foundation that diffuses redness, discolouration and provides sheer to medium coverage. A buildable powder to achieve your preferred coverage with a beautifully even result.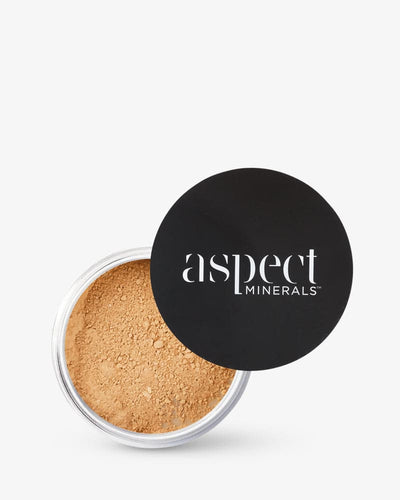 Hydrating Face SPF 50 75ml
Aspect Sun Hydrating Face is a hydrating sunscreen providing broad spectrum UVA and UVB SPF 50+. Australian owned and made, Aspect Sun Hydrating Face SPF50 is specially formulated to withstand our harsh climate, providing a blend of Antioxidants and UV...
Hydrating Face SPF 50 75ml
$59.00
Shop now
HydraShield 112g
Brand new to the range, Aspect Dr Hydrashield is a lightweight moisturiser with SPF 15 packed with potent Antioxidants and Zinc, providing broad spectrum protection against damaging UVA and UVB rays.