breakouts
Tackling Post Summer Congested Skin with the Perfect Skincare Regime
23.02.2023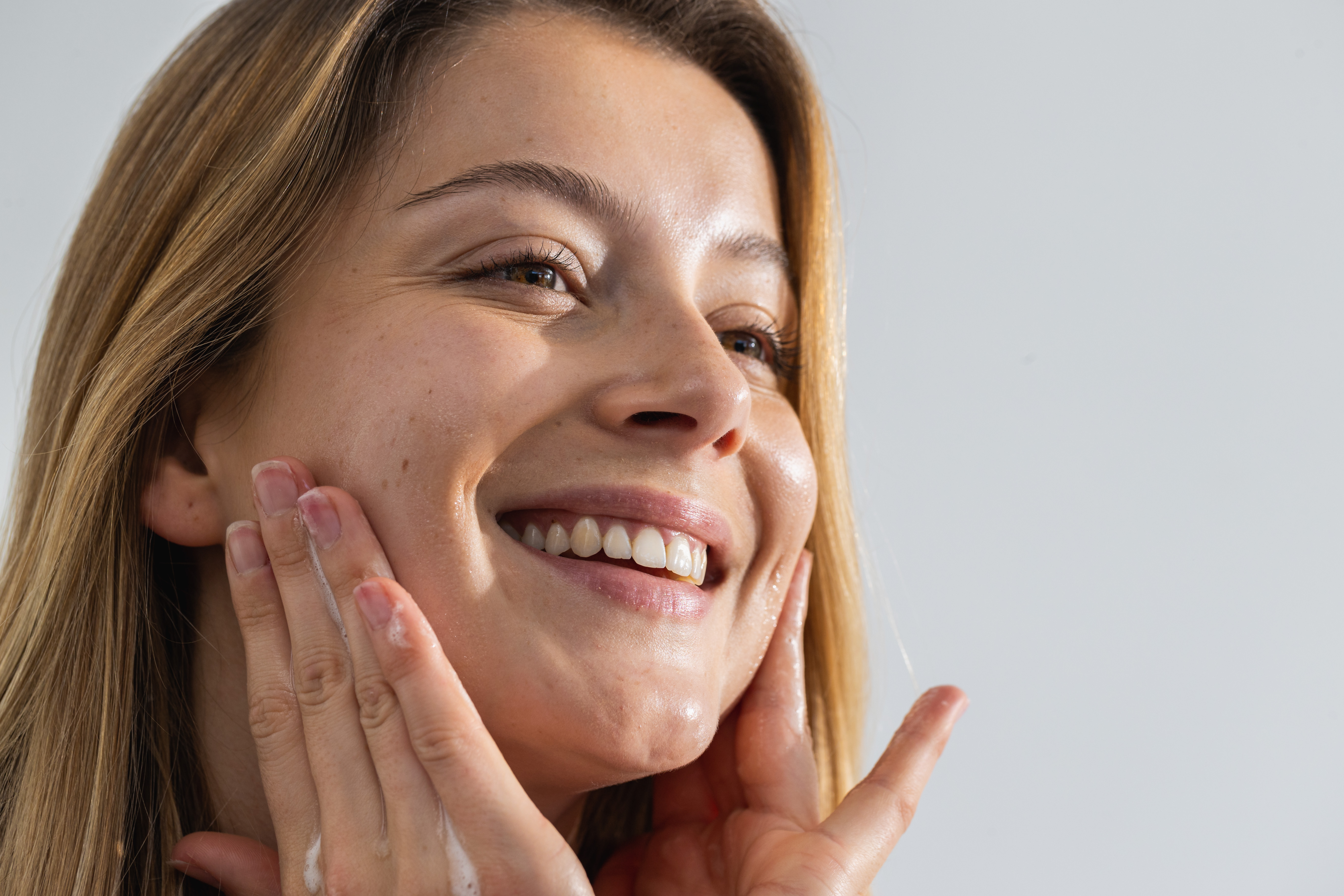 For oily and problematic prone skin types, the summer months can have a rough impact on the condition of your skin. With a combination of summer heat increasing production of oils and sweat on the skin and the extra use of SPF, environmental pollutants, a build-up of trapped bacteria in the pores often results in inflammation and breakouts . What exactly does it mean and how do you find your way out of this skincare. Before you go crazy with exfoliation and stripping off your skins natural oils, lets break down the steps you need to take to returning the balance of your skin!
At the Clinic, we can create a custom-tailored plan to tackle these skin issues whilst adhering to your specific skin requirements. Combining both our medically proven in house treatments and an at home skincare routine that will have your skin feeling clear and radiant!
Cleanse, Cleanse, Cleanse!
First things first, we need to be strict with our cleansing routine. Washing away the daily impurities and oils from your skin is the number one priority in keeping your skin feeling refined and clear. By completing the double cleanse, you are truly cleaning the skin, which will help fight breakouts, bacteria build up, irritation and ultimately with a cleaner pathway allow your serums to penetrate more effectively within the skin.
For tips on Double Cleansing read our blog as a starting guide on how to double cleanse and the perfect cleansers to introduce into your skincare routine based on your skin type!
Gentle Cleanser
Gentle cleansers are an important part of an effective skin care regimen as they are specifically formulated to rid the skin of dirt, excess oils and debris while maintaining the health of the skin barrier.
Some our our favourites are:


Active Cleanser
An active cleanser is any cleanser which has a physical effect on your skin. Active cleansers cleanse - but they could also target signs or ageing, or redness, or congestion.
Some of our top Active cleansers for congested skin are:


Introducing an Active Serum into your skincare routine.
Active serums are used to directly target, treat, and improve skin concerns. Made up of smaller molecules, serums are able to penetrate deeply into the skin and deliver high concentrations of ingredients which actively work to correct specific skin concern.
Ingredients to look out for!
Salicylic Acid - Oiliness, Acne Salicylic Acid is a beta hydroxy acid (BHA) that is particularly effective at treating and preventing all forms of acne including blackheads, whiteheads and inflammatory acne, due to its antibacterial, anti-inflammatory and drying properties. Salicylic Acid is also oil-soluble and therefore an extremely effective exfoliant for oily and resilient skin types. Products containing Salicylic Acid are not suitable for use during pregnancy or breastfeeding.
Niacinamide - Oiliness, Acne, Pigmentation Niacinamide is a form of Vitamin B3 that helps to brighten the skin and improve pigmentation. Niacinamide also regulates oil production in the skin and assists in preventing breakouts in acne prone skin types. Niacinamide is safe to use during pregnancy and breastfeeding, however, please refer to the individual product descriptions and always check with your physician.
- Aspect Dr Multi B Plus Serum
Retinol - Acne, Ageing, Pigmentation Retinol is a derivative of Vitamin A that effectively treats multiple skin concerns including acne, hyperpigmentation, and sun damage, also helping to decrease signs of ageing such as fine lines and wrinkles. Benefits of Retinol include increasing cellular turnover in the skin, thickening, and increasing the density of the dermis (structural layer of the skin), regulating oil production, and increasing collagen production. Retinol also treats hyperpigmentation by removing existing pigmentation and regulating melanin production. Retinol is a complex ingredient that can be irritating to the skin, please speak to a medical professional to confirm its correct for your skin.
- PCA Skin Retinol Treatment Sensitive Skin
Lactic Acid - All Skin Concerns Lactic Acid is a type of alpha hydroxy acid (AHA) that can effectively and gently exfoliate the skin. Lactic Acid also increases ceramides which aid in skin hydration and promotes and increases collagen production.
Hydrate your way to healthy, glowing skin.
Though it might seem counter intuitive, hydrating your skin with an appropriate moisturiser (after a deep cleanse of course) is helpful to restore the natural balance of oils in your skin. While all skin types need hydration, as a general rule, those with oilier skin (like mine) are far less likely to get on with rich moisturisers, which risk clogging our pores and exacerbating our oiliness. Unless your skin is particularly dry, come summer, we all might benefit from opting for a lighter texture in our moisturisers.
We opt for lightweight moisturisers during the warmer months – here's some of our favourites!
- Cosmedix Shineless Oil Free Moisturiser
- SkinBetter Science Refresh Hydration Boosting Cream
- Aspect Dr Ultra Light Hydration
Hyaluronic Acid
Even if your skin is oily, you need moisture to maintain skin health. Dehydrated skin can lead to short-term problems like acne breakouts, and long-term issues like wrinkles. Hyaluronic Acid is a substance that keeps the skin soft and supple, and maintains moisture levels. It will help bind water molecules from the inside out for added hydration benefits. In turn, overproduction of oil in the skin is reduced, resulting in a more balanced skin function! To find out if a Face Oil or Hyaluronic Acid is best for your skin read our blog!
- PCA Skin Hyaluronic Acid Boosting Serum
Looking to get some expert advice on your congested skin needs? At the clinic, we offer a whole range of treatments to target this common summer skin concern. For our recommended treatments read our latest blog, or get in touch with our team to arrange a consultation whereby we can discuss your specific skin concerns.